Yep, Chrissy Teigen Sat On The Globes Red Carpet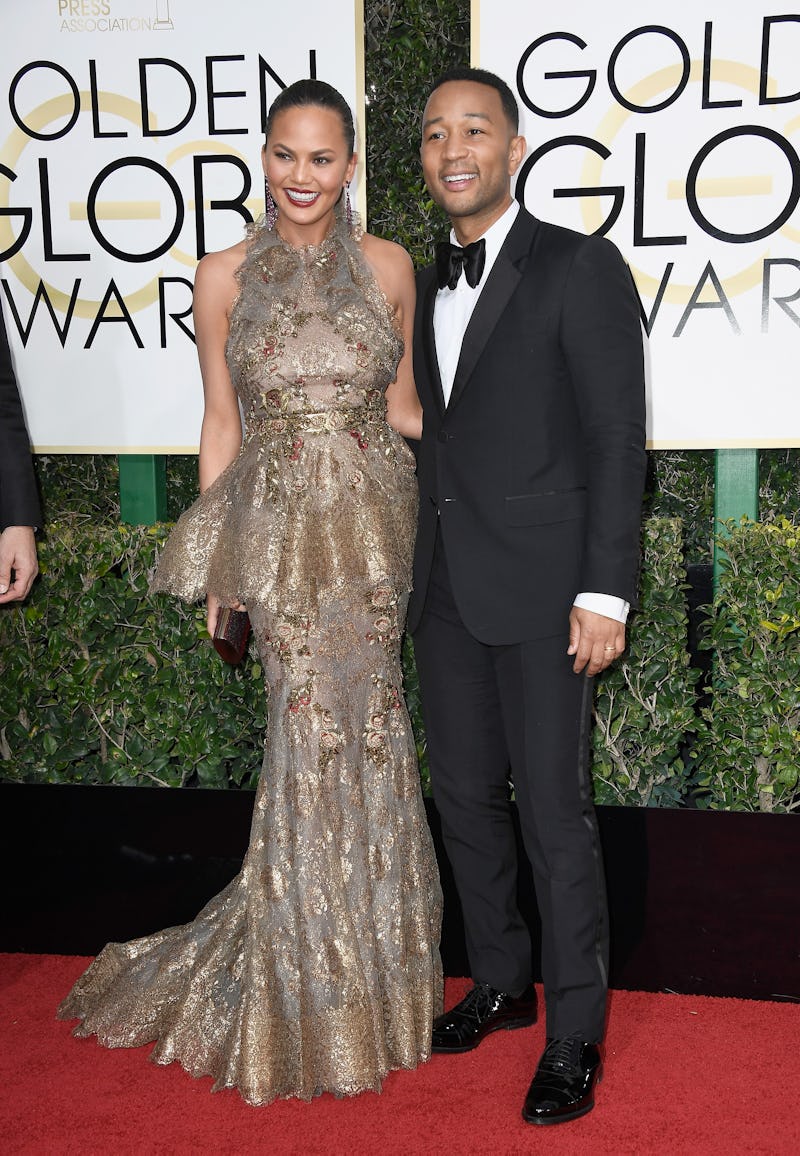 Frazer Harrison/Getty Images Entertainment/Getty Images
Typically when celebs hit the E! red carpet, they stand on the stage to be interviewed by Ryan Seacrest. But Chrissy Teigen is anything but typical. Along with her husband John Legend, Teigen sat on the Golden Globes red carpet. And if anyone could pull it off, it was her. I mean, the model is already a Golden Globe star — even without ever being nominated for an award — for inspiring that amazing grimace meme back in 2015.
When Seacrest interviewed Legend about his role in the movie La La Land, the most adorable celeb couple just played it cool by sitting on the red carpet steps. It actually led to one of the best interviews of the night because it seemed so casual and natural — even if Seacrest mocked them for their unorthodox position. (Legend said, "It's hard work dressing up and posing on red carpets" as Teigen yawned, showing how "exhausted" she truly was.)
In the interview, Legend not only revealed that his speech about jazz in La La Land was mostly improv, but Teigen even piped in about her favorite Legend line from the movie. (It's the one about Ryan Gosling's character being a traditionalist). Anthony Anderson joined them on the steps, too, and this was definitely a gang that I'd want to hang out with.
Even when Teigen greeted Ryan Reynolds before her interview with Seacrest she stayed on the steps. Can't blame her that she had found a good spot and she did not want to move.
Teigen managed to still look gorgeous as ever and now we can thank her for another memorable Golden Globes moment.