Here's The Sitch: Christy Carlson Romano Is Joining The 'Kim Possible' Live Action Movie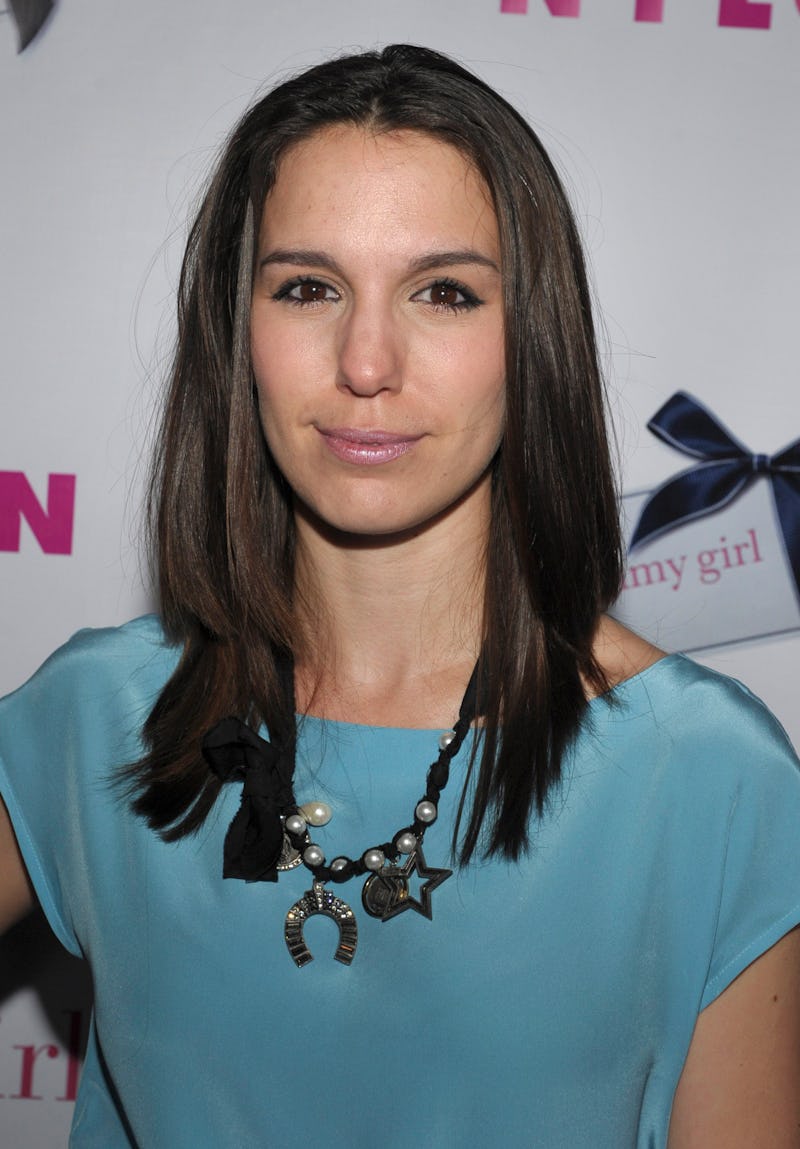 John Shearer/Getty Images Entertainment/Getty Images
Beep all of your friends, Christy Carlson Romano will be in the Kim Possible movie, Variety confirms. The original voice of the animated teen super spy will have a cameo appearance in Disney's upcoming live action movie. Romano isn't the only original castmember who will be appearing in the new Kim Possible. Variety also reports that Patton Oswalt will be reprising his role as the evil Professor Dementor.
Romano told People in an exclusive interview,
"I can't say too much about my involvement yet, but I'm very excited to help usher in the strong, empowered female character I helped bring to life, to a new generation. And I'm equally thrilled to see what the original fans think!"
In addition to the glorious news that Romano will appear in the movie, Disney also released the first Kim Possible teaser trailer. The boppy first look introduces fans to the new Kim, played by Sadie Stanley, but it doesn't do much else. (Which is fine since the movie isn't set to be released until 2019.) Stanley will be joined by Alyson Hannigan, Taylor Ortega, Ciara Wilson, Issac Ryan Brown, Erika Tham, Todd Stashwick, and Connie Ray. Further details about what fans can expect from the updated Kim Possible are being kept quiet for now, but the news that Romano is returning, even if it's just for a cameo, is enough to make any original fan psyched for the live action take on the beloved '00s character.
Romano is a beloved member of the Disney family, and an actor who '90s kids are super familiar with thanks to her roles in classics like Even Stevens, Cadet Kelly, and, of course, Kim Possible. She also appeared in ABC Family's The Cutting Edge 2: Going for the Gold, and The Cutting Edge 3: Chasing the Dream. Basically, she's an icon of your tween years, but what has the legend that is Christy Carlson Romano been doing since Kim Possible ended?
The 34-year-old is still acting. Some of her recent projects include Christmas All Over Again, Deadly Daycare, and the upcoming Maternal Instinct. Romano is also super active on social media, and she has her own YouTube channel and blog. According to her first vlog, she discovered a passion for creating content directed at moms during her pregnancy with her daughter, Isabella. At the time, she chronicled her pregnancy for People, and she's been keeping the mom life content coming through her website and Instagram.
Romano is clearly a busy woman, which makes the news about her cameo all the more exciting. Even though she's already juggling multiple gigs, her blog, and family life, the actor seems to truly care about her fans, and the impact that her Disney projects have had on so many people's lives. One glance at her Instagram account is all it takes to reveal that Romano understands the nostalgia her fans feel for the Kim Possible and Even Stevens days of yore.
Even though her role in the live action Kim Possible is reported to be a cameo, just knowing that the new and original Kims could share screen time is so cool. Romano has come a long way since her Disney days, but even now that she's moved on to other projects and creating lifestyle content, she hasn't forgotten her roots. Just like you, she's still a Disney kid at heart, and she's making that clear by signing on for some more Kim Possible fun.