Colton Underwood's Season Of 'The Bachelor' Includes A Historic First — That's Probably Not What You Expect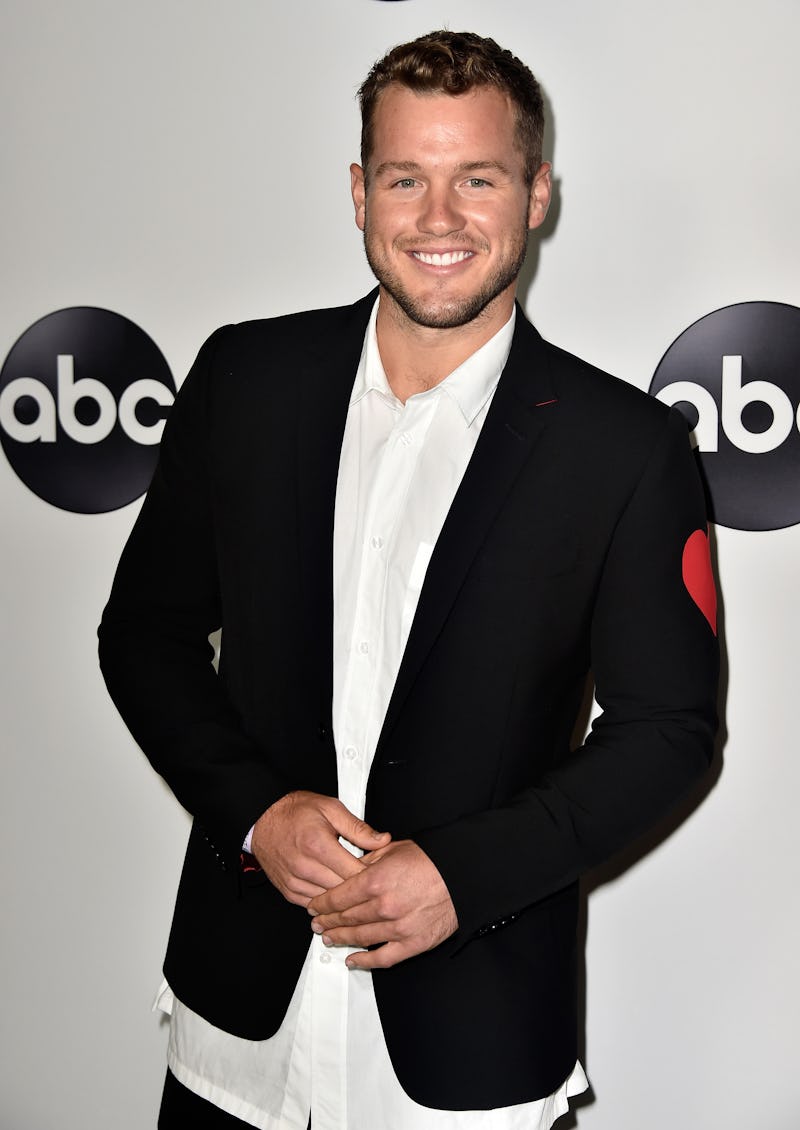 Frazer Harrison/Getty Images Entertainment/Getty Images
It may just be a Bachelor Nation first. After announcing a few of the 30 women who will vie for Colton Underwood's heart — and roses — on Season 23 of ABC's The Bachelor, host Chris Harrison had to take a dramatic pause. "By the way, before we move on, I forgot this historic announcement," he said during the Dec. 6 Facebook Live stream, noting that Colton had already "kind of spoiled" the big news on social media. "There's not one Lauren on the show ... Not one damn Lauren." Naturally, applause erupted in the studio, with Harrison responding, "Right?!"
(Indeed, Colton did first break the big news in a Dec. 4 tweet: "SPOILER ALERT: There are no Lauren's on my season. #TheBachelor")
When Colton's season of The Bachelor premieres on Monday, Jan. 7 with ABC's live three-hour "primetime event" (The network promised to share all of the details on that in the near future), Harrison joked that he hopes the bold move will work out in their favor:
"In my opinion, I don't think you can have a show without a Lauren, but we're gonna try. So that's on us."
One past Lauren — most recent Bachelor winner, Season 22's Lauren Burnham —  is expecting a baby with Arie Luyendyk Jr., the engaged couple announced to Us Weekly in November. (They're also planning a January 2019 wedding in Hawaii.) During her journey on Arie's season of The Bachelor, she, of course, was referred to as "Lauren B." because, not surprisingly, she wasn't the only Lauren in the group of women. In fact, there were, not just two or three, but four Laurens on The Bachelor earlier this year. (Luckily, they all had different last initials. You know, for clarity's sake.)
Then there was Season 20 winner Lauren Bushnell, who was engaged to Ben Higgins until last year. (She's now dating country singer Chris Lane.) Much like during Lauren Burnham's season, Lauren Bushnell was also one of four Laurens competing that season. Adding to the confusion, there were also two Lauren B.'s in 2016. It all worked out, however, since one went by "LB." (Do you see yet how this could get confusing though?)
While Colton won't be asking anyone named Lauren to accept his roses, who will he be courting this season? Among the new 2019 Bachelor contestants announced on Dec. 6 were a dog rescuer, a sorta real-life Josie Geller from Never Been Kissed, and even a women who describes herself as a, uh, sloth. One additional weird Bachelor job title for this season: Cinderella. There's no reason that will be problematic in the Bachelor mansion.
Let's hope for Colton's sake that his luck is better this time around than it has been in the past. The former pro football player first began his journey to find love on Becca Kufrin's season of The Bachelorette earlier this year. After losing out to Garrett Yrigoyen, he proceeded to look for love once again with an old flame, Tia Booth, on 2018's Bachelor in Paradise. That, of course, ended in a tearful breakup that played out with cameras rolling.
Now, Laurens or no Laurens, Bachelor Nation is once again rooting for Colton and hoping that all the contestants are there, as always, for the right reasons.