Colton's First Instagram As The 2019 Bachelor Says Everything He's Looking For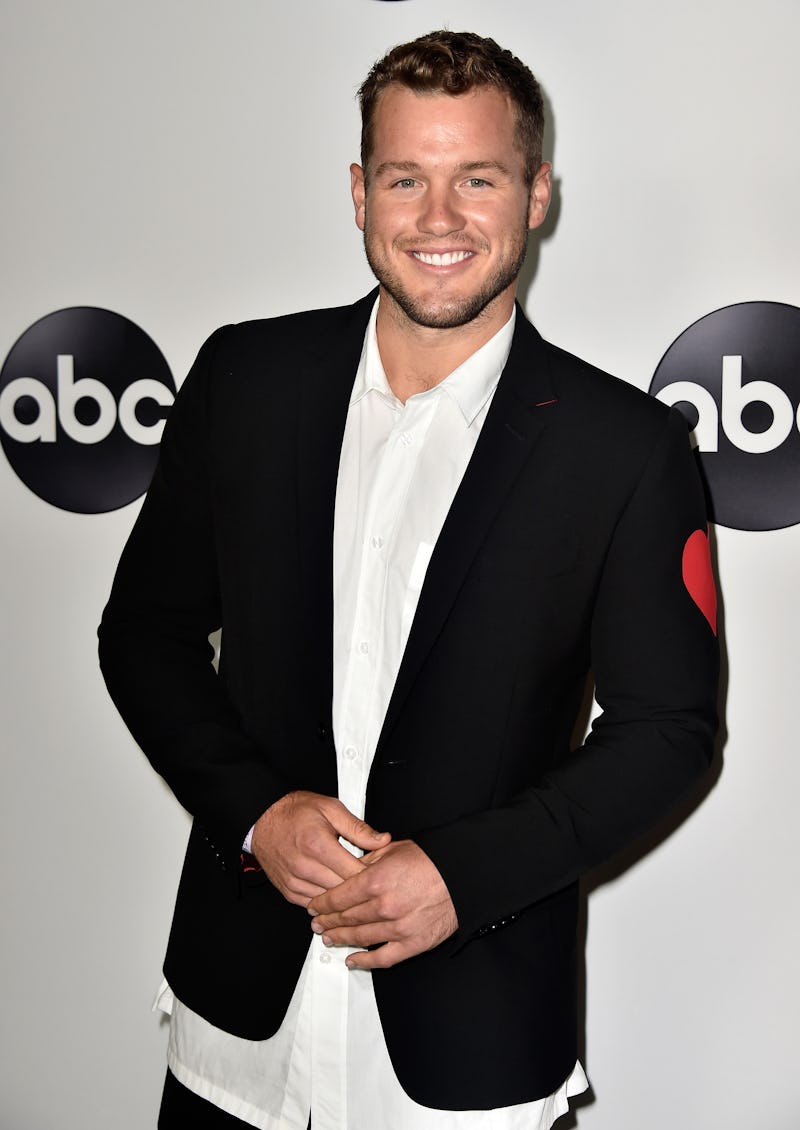 Frazer Harrison/Getty Images Entertainment/Getty Images
Finding "the one" can be tough, but trying to do that in front of millions of people can be also be really nerve-wracking. That's what the whole Bachelor premise is based on, and now the next contestant ready to risk it all for love is a very familiar face. On Tuesday's Good Morning America, it was announced that Colton Underwood is the new Bachelor. And while some fans in Bachelor Nation are not very happy about it, Colton's reaction to being the Bachelor is one of absolute joy.
On top of already being a contestant on last season of The Bachelorette, where he competed to win Becca Kufrin's heart, he also just appeared on Bachelor in Paradise and had a rocky relationship with Tia Booth. And his most recent break up with Tia has many fans doubting that Colton is actually ready to commit to a relationship and get married. Now that he's officially going to be starring on the new season of The Bachelor, however, Colton says he's ready to take the next step. Reacting to the announcement on Instagram, Colton posted a behind the scenes pic of himself on the GMA set with the caption, "Time to find a wife ❤️."
During his Good Morning America interview, he seemed pretty optimistic about this new season. This was the first time anyone received confirmation on who truly was going to be the next Bachelor, despite rumors that it was going to be Colton all along. But when he stepped out, it made it real. Colton will officially be getting a third chance at love on the franchise as the next Bachelor. Michael Strahan, who interviewed him, mentioned that the "third time's a charm," and Colton agreed: "That's what I'm hoping for."
Colton's previous stints on both The Bachelorette and Bachelor in Paradise are partly what has fans annoyed with the decision. There's been a lot of Colton this summer. However, Colton said that all that searching and exposure to Bachelor Nation has helped in his quest for marriage. "That's one thing that I took pride in on both seasons, is just being true to who I am," he said on GMA. "I think it took all of that to get to where I am now and know who I am as a person and know what I want in a life partner."
He also sat down with People to talk about this new journey in his love life. Of course he did elaborate a little on Tia, and how she was able to help him continue on and find his future wife. "Obviously you can tell how it was all so emotional for me," Colton said. "But it was also good for me. I can't say enough good things about Becca and enough good things about Tia. They've helped me grow and discover who I am and what I'm looking for in a wife."
So if you're interested in watching this season and pining over Colton, or even applying to be a contestant yourself, just know that passion and drive is what he's looking for. "You just have to be passionate about something," he told Strahan. "Sports was my passion growing up, just because I saw how it transformed my life, but just be passionate about something, have a passion, and be a good person." Hopefully this next season won't bring too much heartbreak to Colton, or the fans.