Here's What DeMario & Corinne's 'BiP' Storyline Was Allegedly Supposed To Be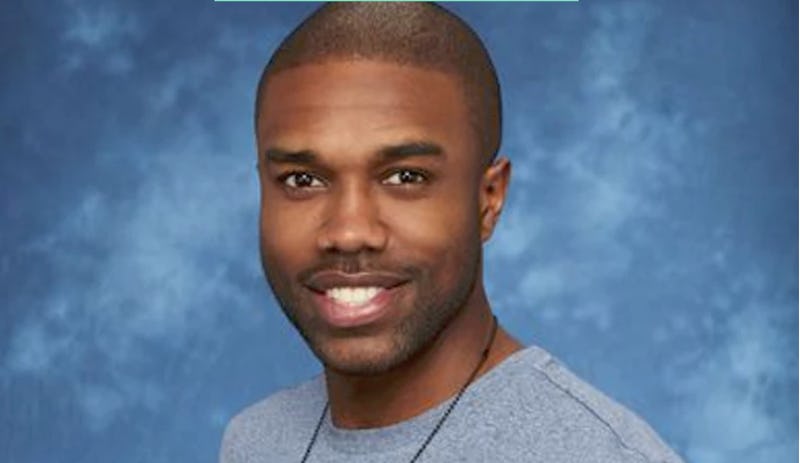 Craig Sjodin/ABC
Amidst the rumors that continue to fly about the alleged incident that shut down Bachelor In Paradise Season 4 production, People is reporting new details about DeMario Jackson and Corinne Olympios' Bachelor in Paradise storyline prior to the controversy. According to a source for People, Jackson and Olympios were allegedly paired together purposely by producers due to their past history as "villains" on previous seasons of the Bachelor Nation franchises.
"DeMario said he and Corinne Olympios were paired up by producers from the beginning as the villains," claimed the source. "And he was supposed to be the one who eventually 'turns good.'" Bustle has reached out to Warner Bros., Jackson, and Olympios for comment on the rumor, but did not receive an immediate response.
Production for BiP Season 4 was halted on June 12 after producers reportedly raised concerns of "misconduct" over an alleged nonconsensual sexual encounter between Jackson and Olympios. Warner Bros. launched a full investigation and later ruled there was no misconduct involved in the incident, allowing production to resume filming. In a recent interview with E!, Jackson explained his side of the story of the events that took place on that fateful evening, claiming that he "got played" and that one of the producers who reportedly lodged a complaint is a allegedly best friend of Olympios'. Meanwhile, in statements released prior to Jackson's interview, Olympios referred to herself as a "victim," describing the incident as her "worst nightmare," and her legal team will be conducting a separate investigation into the matter by obtaining witness statements. She hasyet to publicly respond to Jackson's E! interview.
Whatever the truth of the incident is, it does seems that both Jackson and Olympios' lives have been forever changed since the story hit the media. In recent weeks, the former reality show villains have sadly become the subjects of hateful comments all over the internet from fans taking sides and casting blame without knowing the full story. As, Jackson explained to E!, "That ruins you for life. That's something that sticks with you."