Rob Kardashian May Have Shared Blac Chyna's Phone Number On IG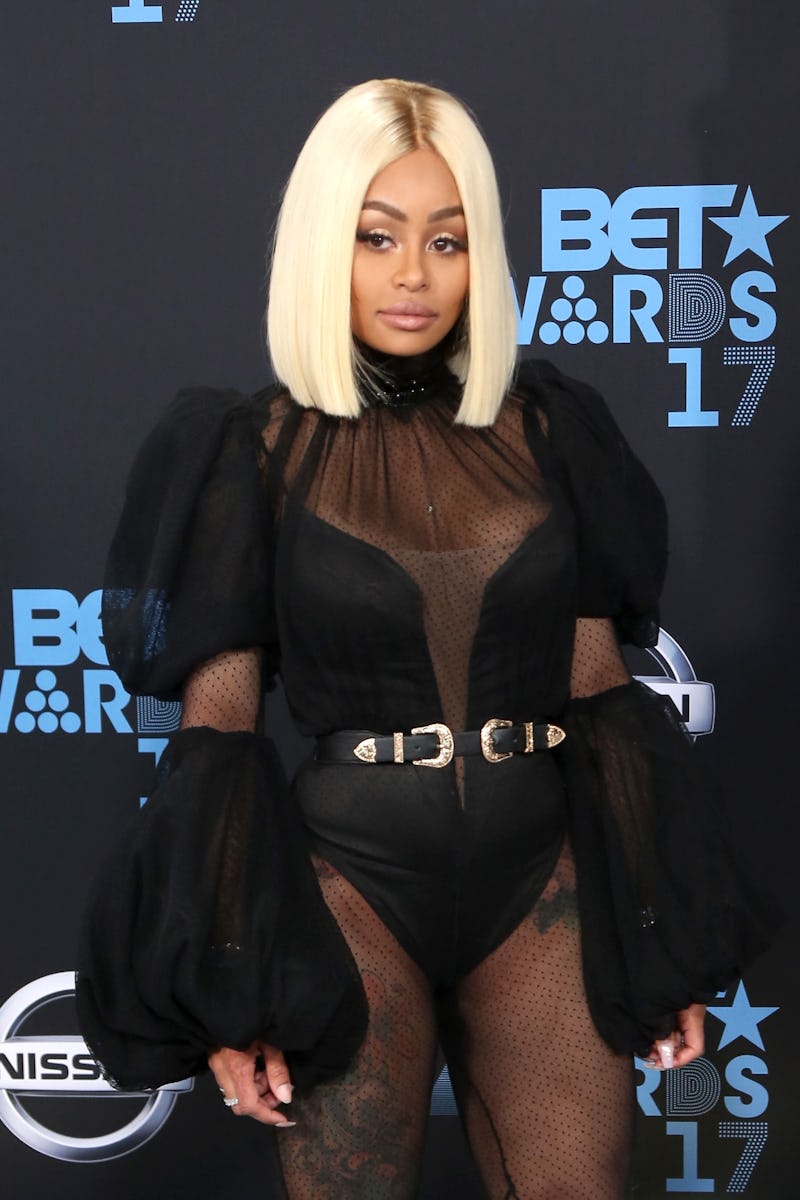 Maury Phillips/Getty Images Entertainment/Getty Images
On the Wednesday morning after 4th of July, Rob Kardashian attacked his ex Blac Chyna on Instagram in a series of posts accusing her of cheating, of drug use, and of using him for millions of dollars. In addition to posting since-deleted alleged nude photos of her, Kardashian has also posted various screenshots of conversations visible phone numbers between him and Chyna as well as conversations that allegedly took place between him and other men asking him for money, all to support his claims. But did this situation go as far as Rob actually posting Chyna's real phone number? Bustle has reached out to both's reps for comment on the claims and on the number, but did not receive an immediate response.
UPDATE: Blac Chyna's lawyer told ABC News in a statement "We are considering all legal options and recourses at this time." Bustle has reached out to Kardashian for comment, but did not receive a response at the time of publication.
EARLIER: I called the phone number that is visible in the screengrab of his reported conversation with Chyna and discovered that it has been disconnected, with an automated message saying the line is unavailable. But, regardless, if the number did in fact belong to Chyna, that would mean that Kardashian would have taken away even more of Chyna's privacy. In addition to the number, Kardashian allegedly shared nude photos of Chyna. They have since been deleted, but even if they are deleted nude photos are illegal to share without consent in California. Additionally, Kardashian shared photos that he claimed show a man in Chyna's bed (he also claimed the photo was taken in the same bed in which they conceived their daughter Dream) in the house that Kardashian says he bought for her. He also shared a video that appears to show Chyna kissing another man, one that he claimed she sent to him.
To support his claims — not only of Chyna's actions, but that other men were asking him for money to keep them from exposing Chyna — Kardashian shared these supposed text exchanges and may have shared even more privaye phone numbers. In since-deleted Instagram posts, Kardashian shared reported conversations with men asking him for money, branding help, a spot on a reality show, etc. These were intended to support his claims that he spent $100L on Chyna's body surgery post-pregnancy, $400L on jewelry, $16K on rent, a Ferrari, etc. and was "left" once she healed. These screenshots he posted included phone numbers that allegedly belong to them men and to Chyna.
But, even if this was Chyna's real phone (or a temporary number), she clearly had it disconnected immediately considering the millions of people who are following them and this story. And, honestly, the bigger issue here is the explicit nature of the posts and apparent violation of privacy.