Disney Just Dropped A TON Of Early Black Friday Deals On Housewares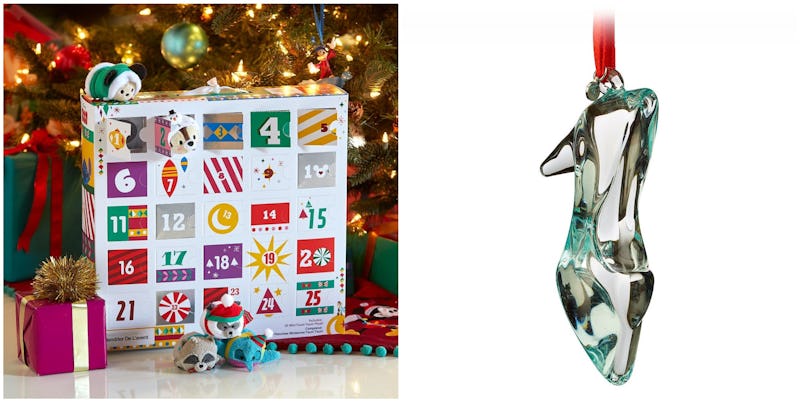 shopDisney
Confession: I have never once actually gone to a physical, brick-and-mortar store to shop on Black Friday. I just… don't really think I'd be able to handle it, frankly. But hey, guess what? That's why the internet exists. And, wouldn't you know it, Disney's online store has tons of Black Friday deals on their most adorable holiday-themed housewares available right now. You don't even have to wait until Friday (or Monday, if you still limit your online shopping to Cyber Monday) to take advantage of them. Be still, my Disney-loving, gingerbread-spiked heart.
Black Friday sales at shopDisney — Disney's e-retail store — have been well under way for some time now; honestly, I still don't know how it took me this long to catch onto it all. With a giant section devoted specifically to Black Friday and further subdivisions for a variety of different categories, the event doesn't disappoint — and what's more, there are tons of other perks in addition to just the regular sales, too. For example, if you enter the code SAVEMORE through Wednesday, for example, you can get an additional 20 percent off select holiday gear (look carefully at the listings for the items you're interested in to see if they qualify — you could get them for even less than the product pages currently say); the code SHIPMAGIC grants you free shipping on orders of $75 or more; and you can get this adorable snow globe for $12 — more than 50 percent off its regular price of $24.95 — with any purchase made on the site at all.
Of course, I gravitate immediately towards the home goods, because, well… that's just how I roll. Here are some of the best items currently marked down for Black Friday:
1. Beauty And The Beast Rose Ornament
2. Disney Socks Advent Calendars
3. Stitch Holiday Mug
4. Classic Disney Tree Skirt
5. Mickey And Minnie Hot Cocoa Set
6. Fleecy Throw Blankets
7. Tsum Tsum Plush Advent Calendar
8. Glass Slipper Ornament
9. Santa Mickey Cookie Jar
10. Mickey And Minnie Mouse Holiday Stocking
11. Disney Holiday Plates
12. Mickey And Minnie Mouse Holiday Trivet
13. DIY Holiday Card Kit
14. Disney Animators' Collection Littles Advent Calendar
15. Snow Globe Tumbler
Head on over to shopDisney's Black Friday section for more deals. They're updated frequently, too, so check back regularly to see what's new. Happy shopping!
Did you know that you can find shopDisney coupons at the Bustle Coupons page? Bustle Coupons is a service provided by Groupon in collaboration with BDG Media, Inc. Each time you use a coupon or promo code from Bustle Coupons to make a purchase, Groupon and BDG Media, Inc. earn a small commission. This article was created independently from Bustle's sales department.