Halloween Costumes You Can Make With Items Already In Your Closet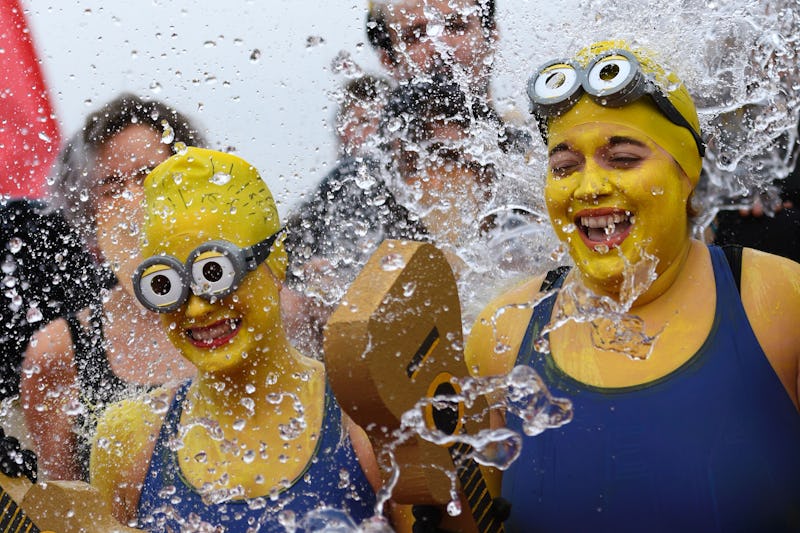 FABRICE COFFRINI/AFP/Getty Images
So, can we just talk about how Halloween can get really expensive? The candy and decorations are just the beginning. Instead of spending even more cash on an outfit, go for DIY Halloween costume ideas with items in your closet. These options will not only save money, but time as well.
I mean, do not get me wrong. Halloween is the best holiday of the year and there is no doubt about that. But when you are trying to live a minimalist lifestyle or save more money, it does not hurt to work with what you already have. It feels really satisfying to use something in a totally creative and different way. Heck, you might even rediscover some old favorites in your closet.
Below are 15 ideas to get you started. Of course, do not feel constricted to the curated items. Tweak the look according to what you have on hand. Do not underestimate the power of makeup, too. With the right approach, you can even create Halloween costumes using only makeup. Remember, this time of the year is an opportunity to stretch your imagination.
With these costumes, you can save those pennies for awesome fall activities. Oh, and pumpkin spice lattés, obviously.
Check out the entire 'What's Up, Boo?' series and other videos on Facebook and the Bustle app across Apple TV, Roku, and Amazon Fire TV.