Here's The One Sign Your Partner Wants To Break Up, Based On Their Zodiac Sign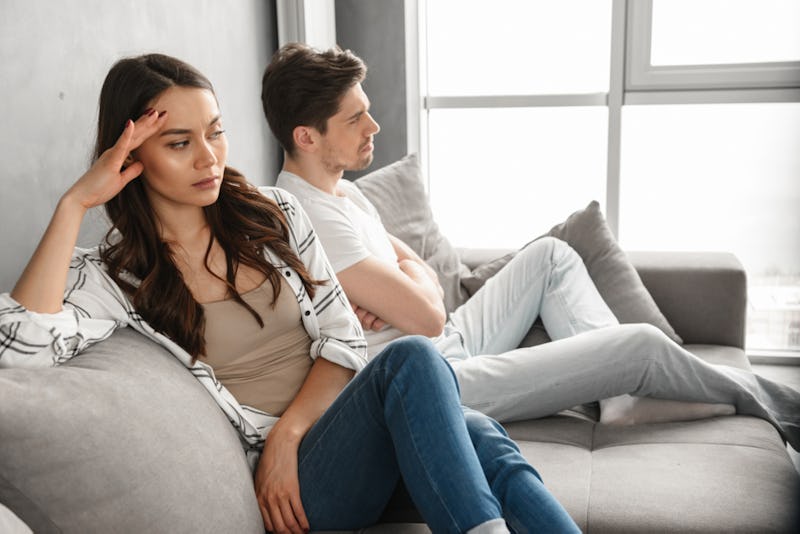 Dean Drobot/Shutterstock
When you get the feeling that your relationship isn't doing so well, it can leave you anxious about the future. Is this just a phase or is this the beginning of the end? Many times you can pick up little clues as to how your partner is feeling, but if they're hard to read, astrology can help. If you know their zodiac sign, astrology can tell you the biggest sign your partner is about to end things.
Astrology can be so useful for many aspects of your life. But it's especially helpful if you're in need of love guidance. Your sun, moon, Venus, and Mars signs play a role in determining how you are in relationships, what you need to be happy, and the types of people you shouldn't date.
"When we understand ourselves we can take ownership for our feelings and behaviors rather than projecting onto a partner," astrologer Ruby Sabbath Wolfe, tells Bustle. "This self awareness definitely makes relationship dynamics easier to understand, and understanding someone else's motivations makes empathy much more fluid."
When we click with someone, Wolfe says, there's usually a "cosmic dynamic at play." When we repel someone, it's for the same reason. Every zodiac sign needs different things in order to stay happy in a relationship long-term. For instance, a Fire sign like Sagittarius values their independence. So they'll need someone who's the same way, or can at least respect that.
If not, you may start to notice signs of them checking out. So here's the biggest sign your partner is going to end things, based on their zodiac sign.