Donald Glover Looks Like The Perfect Lando In New 'Han Solo' Set Pic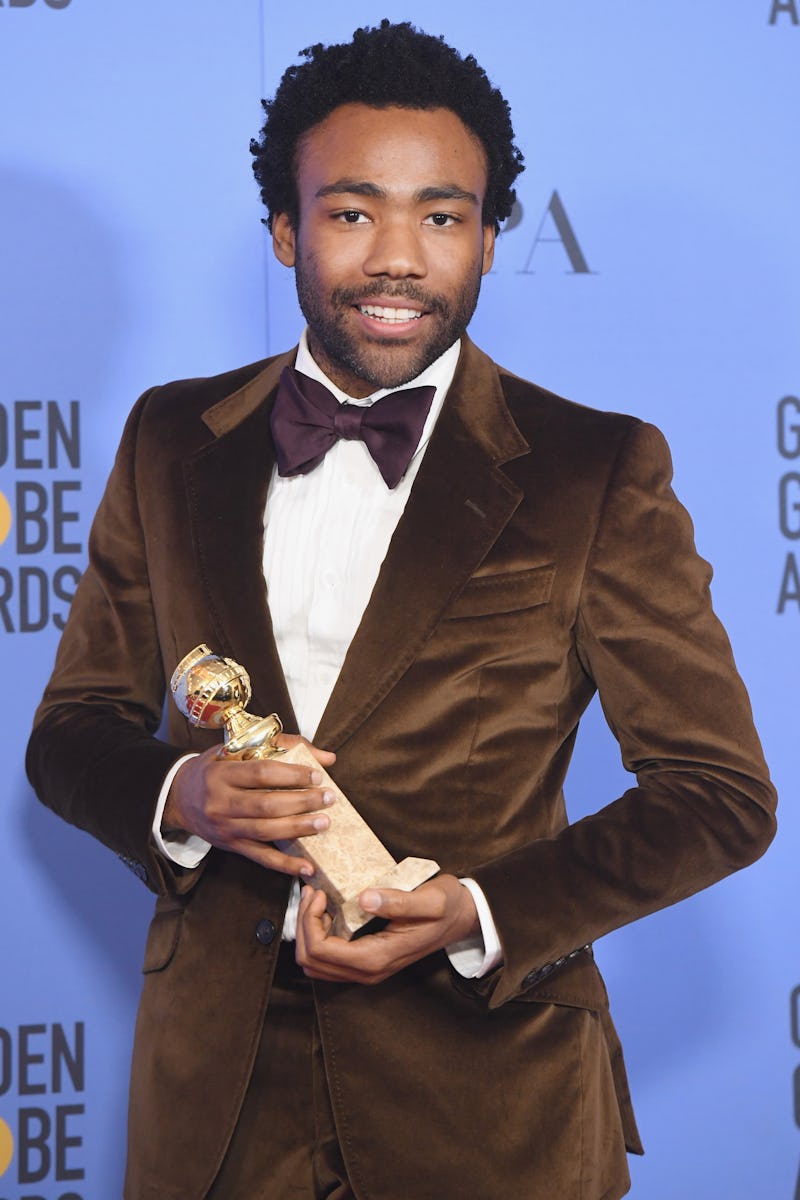 Kevin Winter/Getty Images Entertainment/Getty Images
It may not have an official title just yet, but filming on the Han Solo prequel film is well underway. In fact, one key player's work is already done. On Saturday, director Ron Howard revealed on Twitter that Donald Glover has completed filming as young Lando Calrissian, and the photo Howard shared will have you hyped to see the actor's take on Lando.
Billy Dee Williams originated the role of the smuggler turned general in The Empire Strikes Back. Since then, the former owner of the Millennium Falcon has been a fan favorite. Lando is all about the charm and swagger, and if any young actor has an abundance of those two traits, it's Glover. The first photo of the Atlanta creator in-character was unveiled in July, but even though he's not in costume in the picture from his last day on set, Glover still looks like the perfect Lando. One thing is for sure, the man can rock a mustache.
Howard appears to be pleased with the actor's performance. He captioned the photo,
"Wildly impressive @donaldglover wrapped his work on #UntitledHanSoloMovie last night. We're all gonna miss you Donald!"
With the Han Solo movie set for a May 2018 release, filming should be drawing to a close soon. That's good news for fans who can't wait to see the chemistry between Glover and the new Han Solo, Alden Ehrenreich. It's clear in the original trilogy that Lando and Han's bromance is complicated, and that makes the idea of delving into their backstory all the more exciting.
Glover's impressive list of credits — including Community, Atlanta, and a memorable Spider-Man: Homecoming role — suggest he's the perfect man to bring Lando's early days to life. Not only does he have the geek credentials, the actor is a gifted comedian, who can pull of serious drama when the need arises. Williams made Lando an icon, but Glover has a real chance of making the character his own.
With less than a year until the movie hits theaters, fans should be seeing footage of Glover as Lando soon. But until then, sit back, enjoy the 'stache, and daydream about what this talented actor could have in store for Lando.