Don't Worry, Drake Bell & Josh Peck Really Have Moved On From Their Feud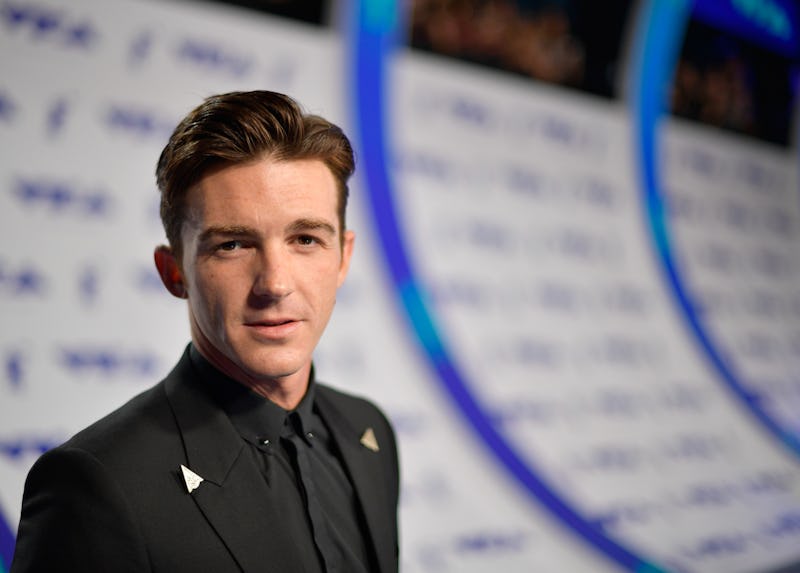 Matt Winkelmeyer/Getty Images Entertainment/Getty Images
Not unlike Nickelodeon sitcom Drake & Josh's original run, the Drake Bell and Josh Peck feud really seems to be a thing of the past. As Bell recently told TooFab, "It is all water under the bridge." Sure, it has been "a little while" since they last talked, but you know what? At least they have moved on from The Wedding Twit-cident of 2017. Whew, what a Twit-cident it was.
Bell told TooFab,
"I wasn't, like, so upset. It was just kinda weird. I just thought, I don't know, we're bros, we've been friends for 20 years. I mean, we spent a majority of our lives together … And there were people that were at the wedding that were… I'm like, texting them like, 'Yo, how's the fish?' … I think what bugged me about it was it seemed like an obvious, like, oh you don't think that it came up like, 'Oh, should we invite this person or that person?' … I was on the 'no' list, and I think that just kind of bummed me out."
After joking that he would not ask Peck to go to his own wedding or "let him have a piece of my cake," Bell said he would "of course" extend an invitation to his former co-star. "Josh is always invited," he assured TooFab.
Bell continued,
"We have crazy schedules, so that's the thing. We're not always together, but it is all water under the bridge. We're like brothers."
What a relief.
On June 17, 2017, Peck married his longtime girlfriend, Paige O'Brien. Bell, Peck's former co-star, was not invited to the festivities. And we know this because Bell tweeted all about it. A few days after his now-deleted tweet-storm hit Twitter, Bell admitted to Entertainment Tonight he regrets airing out his frustrations with Peck on social media.
Bell said,
"We've been together 18 years, Josh and me, me and Josh. We've been so close, it was just one of those things where you know, I'd been talking to him, and he's been telling me about the engagement. And then I saw on social media, the wedding, and I didn't hear about it. So, it was just one of those things where it was just like, 'You didn't even tell me?! I had to find out on social media?' And then you're like, 'You know what!? Fine!' and then I'm like, wait, I probably shouldn't have done that."
But he did do it, and whew, did things escalate.
Bell told ET he was caught off guard by the pile of attention generated by the tweet series, and by the way some fans spammed Peck's IG page. He explained,
"I was really surprised and what I was more surprised at how the fans went after Josh. That bummed me out because I was reading the comments and thinking, 'Wait a minute, you know, I can say it but you can't!' I was like wanting to defend Josh, be like 'Whoa, easy guys, easy. This is between us.'"
Two months after Bell called out Peck on Twitter, the Drake & Josh stars reunited at the 2017 MTV Video Music Awards. They did not fight. They did not yell. They did not ignore each other. They did not shoot daggers at each other with their eyeballs. Rather, Peck and Bell embraced.
And that embrace was the beginning of a new chapter in Peck and Bell's story. As Peck said in a YouTube video he made with Bell, "It's all love, it's always been love." The Wedding Twit-cident of 2017 was no match for Hug Me Brother.