Easy Halloween Costumes For Lazy People That Takes Literally No Effort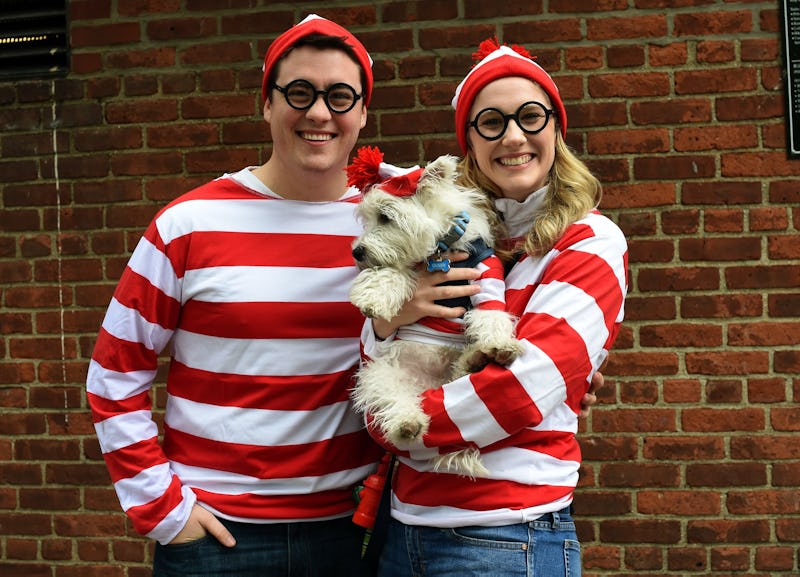 TIMOTHY A. CLARY/AFP/Getty Images
Every year, Halloween creeps up so fast that it's scary. And when you just do not feel like going all out, looking into easy Halloween costumes for lazy people is the best bet. This approach lets you get in on the fun without having to set aside a chunk of time.
Even people obsessed with Halloween can relate to this. Maybe you want to focus on making Halloween party decor or delicious pumpkin recipes. Or perhaps you want to save the cash for traditional autumn activities, like apple picking or hay rides. I mean, dressing up is always fun, but sometimes you just want to use that time and effort for other things, and that is totally cool.
When it comes to Halloween costumes for lazy people, simplicity is the name of the game. Use items around the house and clothes from your closet. It does not get any better than that. Plus, this resourceful approach means you do not have to dive into the crazy crowds for a last-minute Halloween shopping trip. You know how it goes.
With this list, you can take thing real easy this Halloween season when it comes to the costume department. And, as always, do not hesitate to add your own touch to each idea. That is what makes this holiday so awesome.
Check out the entire 'What's Up, Boo?' series and other videos on Facebook and the Bustle app across Apple TV, Roku, and Amazon Fire TV.