Emma Watson Turned Down The Role Of Cinderella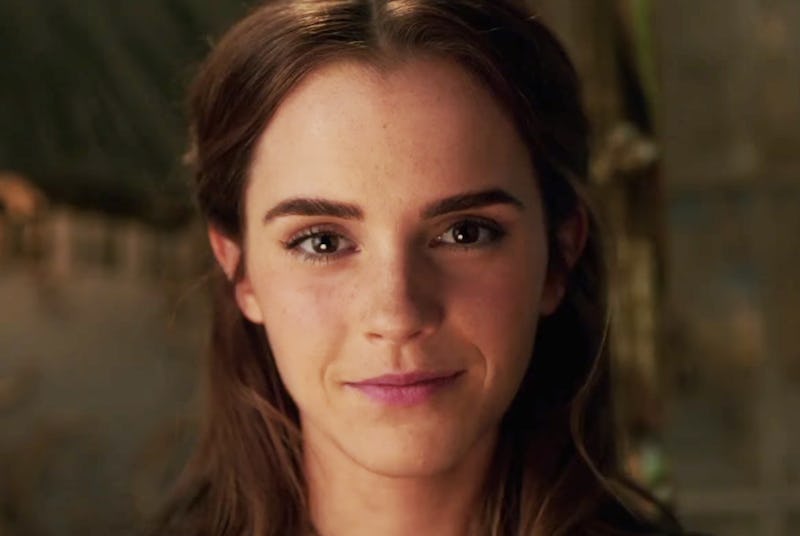 Walt Disney Pictures
One of the most anticipated movies of 2017 is the live-action version of Beauty and the Beast, and it's easy to see why. Starring Emma Watson, the latest Disney movie looks just as magical as the classic '90s animated version on which it's based and also promises to update the characters in new and interesting ways. In surprising news, it turns out that Emma Watson turned down the role of Cinderella and could have been a totally different Disney princess before now. But according to the Harry Potter star, Watson relates to Belle in a big way.
In the latest issue of Total Film, the actor revealed that she was approached to star in the live-action version of Cinderella that was released in 2015. She told the magazine, "I didn't know they were going to make Beauty and the Beast at the time I turned down Cinderella," but "when they offered me Belle, I just felt the character resonated with me so much more than Cinderella did."
Clearly, Cinderella wasn't a role that Watson felt equipped to play, whereas Belle felt like the perfect fit immediately. And, judging by the Beauty And The Beast trailer, I'm relieved that she waited for the role, because her performance looks incredible.
One of the reasons that Watson is so passionate about playing Belle is because the character's beliefs closely resemble her own. She told Total Film that "the core DNA of Belle is a feminist," which is exciting for fans of the original Disney film to hear. As an outspoken feminist herself, Watson feels like the perfect choice to embody Disney's Belle, and the actor obviously jumped at the chance to do so.
In fact, she had nothing but praise for Belle in the interview, and also said, "She remains curious, compassionate and open-minded. And that's the kind of woman I would want to embody as a role model, given the choice." It's starting to sound as though Beauty And The Beast is the feminist movie we all desperately need in 2017, and fans are more than ready for it. One thing is certain: Watson was always destined to become a Disney princess. We're just lucky that she waited until the right one came along.