Every New Beauty Item Coming To CVS This July Is Less Than $20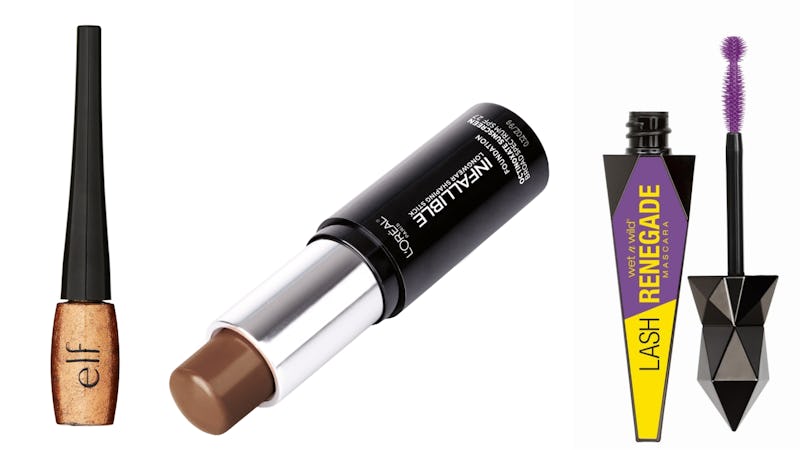 Courtesy of CVS
Sure, the Sephoras and Ultas of the cosmetics sphere will always hold a special place in the hearts of beauty fanatics, but you seriously can't sleep on the drugstore. Their aisles are always flooded with the latest and greatest for less. If you don't believe it, the proof is in the pudding, because every new CVS summer beauty item won't come close to breaking the bank.
The drugstore giant that vowed to no longer use photoshopped images in their beauty campaigns, is making revolutionary moves yet again. CVS isn't just home to a hefty supply of over-the-counter meds, but also a hoard of cheek dusters, blemish erasers, and lip enhancers that deserve a place in your beauty stash. The store is really quite the beauty mecca in its own right. This is the same retailer that got a major K-beauty section upgrade and houses some of Kim Kardashian's favorite beauty products, after all. So, it's no wonder CVS has clout.
The drugstore favorite is now due for another upgrade, and this time their aisles are seeing an influx of hot buys that'll get you glam for practically nothing. Hold onto the edge of your seat because these under $20 gems will have you ready to throw your cash at CVS.
Among the incredible stock of Peripera cosmetics hitting CVS shelves is the Ink Color Cara Mascara, available in blue and brown hues. This smudge-proof lash enhancer uses the power of science to set for long-lasting wear that can stand up to the scorching summer sun.
Don't let excess sebum from the heat cause pesky breakouts. Control your blemishes with this magical liquid from Almay that helps treat and heal pimples with the maximum level of Saliclyic Acid.
Express your love for glitter with a small investment in this sparkly liner. Available in a pink opal and shimmering gold, this lid topper is guaranteed to make your eye looks pop beautifully.
If you have a love for all things chocolate, then this new CoverGirl shadow set will be right up your alley. It not only features a chocolate-inspired lineup of neutrals, but also a yummy scent to match. And just in case cocoa doesn't tingle your senses, there's also a peach-scented palette with the appropriate colors available.
L.A. Girl Holographic Gloss Topper
CVS
Coming to CVS.com this July, this holographic lip topper is one to watch. It'll add dimension to any lip look using next level shimmer and holographic reflects. With vitamin E, aloe and rosehip seed oil added to its formula, it's just as nourishing as it is sparkly.
L'Oreal Infalliable Longwear Foundation Shaping Sticks
CVS
A multitasking dream, L'Oreal's newly-released foundation sticks are must-haves. They're coming to CVS' virtual shelves soon. Use them to highlight, contour or apply a smooth, all-over base.
If you didn't know, unicorn-esque highlighters are trending. Maybelline's prismatic opal and purple highlighters do the trend so much justice, delivering a high-impact, pearlescent glow that's far from conventional.
Nude and peachy-pink lipgloss lovers, rejoice. Milani's new lip plumper comes in a subtle, but mesmerizing shade range. Using collagen to plump and hyaluronic acid to smooth and fill, these glosses are like heaven for your pout.
Available in two golden shades suitable for women of color and two unconventional, but trendy hues, NYX's newest liquid glow is the stuff beauty lovers' dreams are made of.
Toting a less than $15 price tag, this full-coverage foundation is just what a penny pincher needs. It offers a stay-all-day matte finish that will beat the heat and have your facade looking flawless all summer long.
A mascara practically going for just five bucks that helps with lengthening and volumizing lashes is certainly a winner. It features a built-in fiber formula that's going to take your peepers to the next level.
The creators of a tattoo-level brow enhancer launched a lip-plumping gem. It's the Wunderkiss, a gloss infused with a complex that gives your pout a wow effect while adding subtle color.
The future of cosmetics is here and its shining bright in CVS' aisles for the best prices. With plenty more new beauty finds coming from these brands at CVS, It just doesn't get better than that.