Experts Say You Shouldn't Still Be Questioning These 9 Things About Your Partner After One Year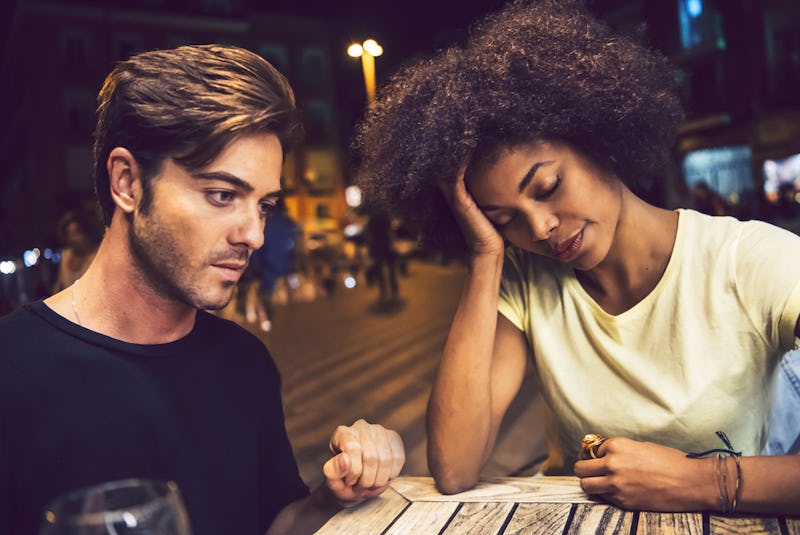 klublu/Shutterstock
A first anniversary can hold a lot of significance. Or it can just be another day of the year, depending on how you look at it. But if you're still questioning your relationship, even though you've been with your partner for a while, the one year mark can be a great time to assess where things are going.
"It's a good time to evaluate your relationship to see where you stand with your partner and your goals as a couple," Jonathan Bennett, relationship and dating expert at Double Trust Dating, tells Bustle. But remember, it's not necessarily a bad sign if you still have questions now, or even in the future.
"Remember that all relationships are a work in progress," Bennett says. "So, even if things aren't ideal after a year, as long as you're happy and moving in the right direction, the relationship is likely on solid ground for the future." If you do have a few nagging concerns though, don't be afraid to speak up.
"Open, honest, and constant communication about your needs and expectations is an appropriate way to ensure a healthy and happy relationship," Kisha Walwyn-Duquesnay, LPC, tells Bustle. And that's why, if you're still wondering about some of the things listed below, you may want to talk with your partner as soon as possible to see if you can (or can't) sort it all out.