Experts Say Your Partner May Be More Likely To Cheat If They Do These 8 Things After A Year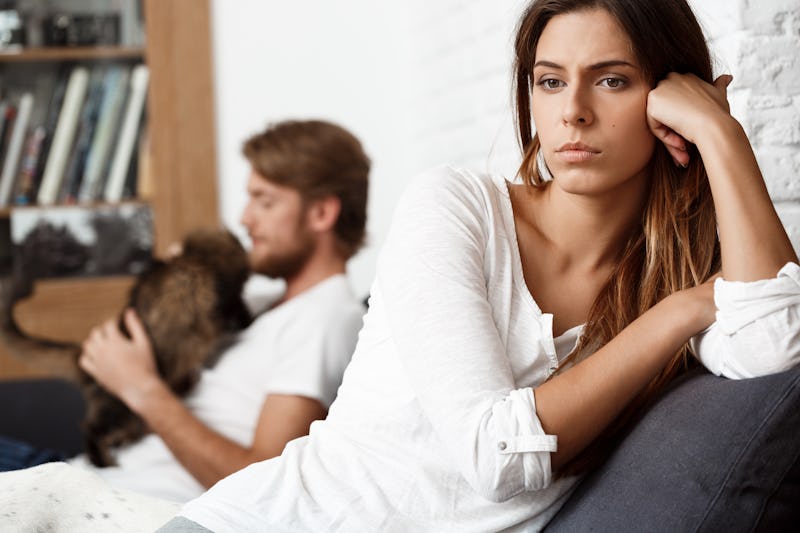 Cookie Studio/Shutterstock
In the beginning of a relationship, people tend to let a lot of little things slide. From being uncommunicative to slightly selfish, people may need time to transition from their single life. However, if by the one year mark your partner is still hanging onto the bad habits of the early days, that could be a huge red flag. While some habits are acceptable in the beginning of your relationship, later on they might indicate that your partner is not invested in the relationship and could be prone to cheating.
Of course, just because your partner has bad habits doesn't immediately mean that they're being unfaithful. It does, however, probably mean you should have a constructive conversation and let them know when their behavior isn't OK by you.
"The most important thing is to communicate around the problem," Joshua Klapow, PhD, clinical psychologist and host of The Kurre and Klapow Show, tells Bustle. "Start by being specific about the behaviors or the signs, about how they make you feel."
It's easy to overthink every little thing your partner does, so to give you a better idea about signs to actually look out for, relationship experts say these habits could lead to infidelity if they're still being done after a year.