Fellow Celebs Who Should Join Shep Rose's Dating SHow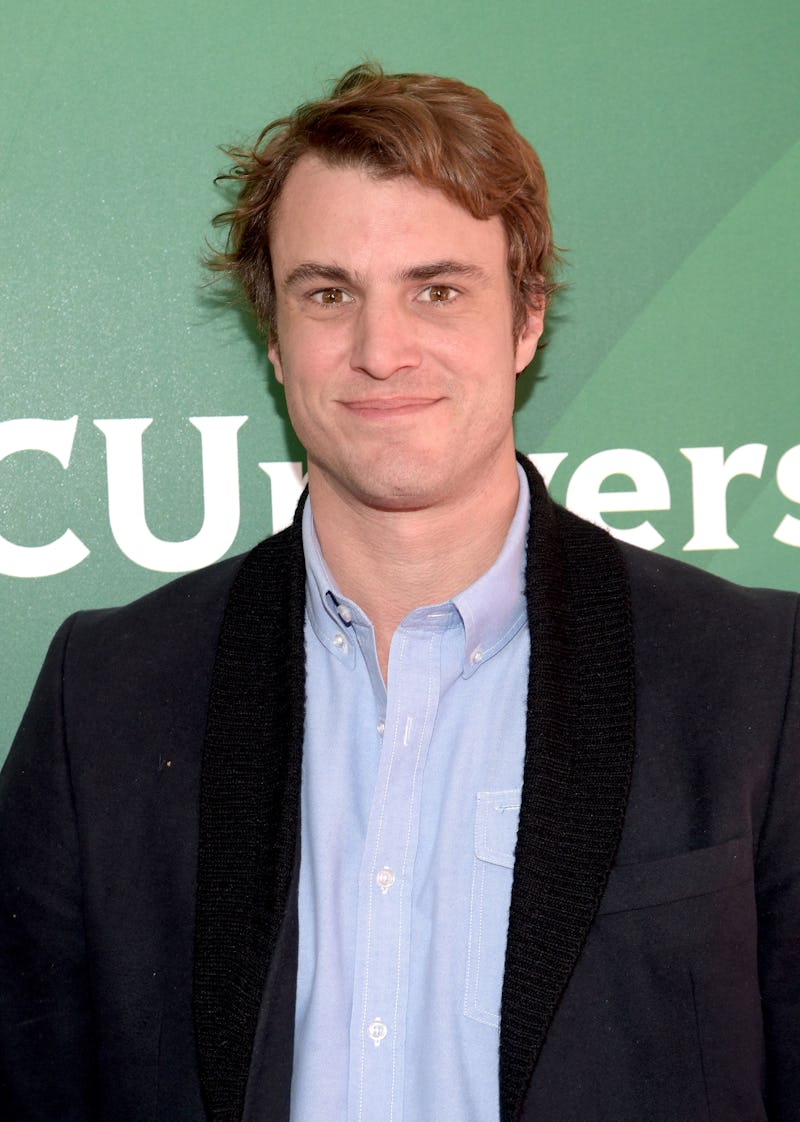 Jason Kempin/Getty Images Entertainment/Getty Images
After years of playing the field on Southern Charm, apparently Shep Rose is done with that life and ready to settle down. He tried to make something work with Chelsea Meissner, who went for Austen Kroll instead, and now he's moving on to his own spinoff series. This got me thinking about the Bravolebrities, fellow reality stars, and actual celebrities that I'd like to see on Shep's new dating show.
There's nothing wrong with dating a regular person who's not on TV, but I think it could make a lot of sense for Shep to date someone who's familiar with his lifestyle and the amount of attention he gets. Plus, I really live for any sort of reality TV crossover, especially when it has to do with love. If someone has already appeared on camera for a TV show, they are already accustomed to and comfortable with the situation, so it really does seem logical.
Viewers have never seen Shep date anyone seriously on Southern Charm, so hopefully things turn around for him on his own show aptly titled Relationshep, after his Instagram name, which I love.
These are some of the ladies who I think should go on Shep's new show.
1. Corinne Olympios
At this point, I just want everyone to date Bachelor breakout star Corinne Olympios, especially if there are reality TV cameras around. I feel like Shep needs to date a confident girl who isn't looking for a "better half," but more of an equal. If anyone is going to put Shep in his place (and keep everyone thoroughly entertained), it's my girl Corinne.
2. Lauren Wirkus
Ideally, I would like Shep to keep it in the Bravo family when it comes to his new girlfriend. Summer House star Lauren Wirkus is new to the network, but she already has a lot of crossover with the Vanderpump Rules crew, so why not expand to Southern Charm? Plus, I feel like Shep is a good combo of her Summer House costars Kyle Cooke and Carl Radke.
3. Scheana Marie
Yes, I am aware that Scheana Marie has a boyfriend now, but Robert Valletta hasn't appeared on Vanderpump Rules (yet), so my last image of Scheana on TV is as a single lady. Anyway, she and Shep had a great rapport when they appeared on a recent episode of Watch What Happens Live. And, honestly, I just like saying "Shep and Scheana." It sounds good together.
4. Raven Gates
Even though Shep has failed to find love on Southern Charm, I have another charming Southerner in mind for him: Bachelor runner-up Raven Gates. They would be such a darling couple. They both have wit, sass, and business smarts. Plus, I really miss seeing her on my TV.
5. Amy Schumer
Amy Schumer is the only person on my list who isn't a reality TV star, but she did appear on Kaitlyn Bristowe's season of The Bachelorette and she has been on Watch What Happens Live, so maybe she would go for it? This is a stretch, but I feel like they would make the most entertaining pair. They are both hysterical.
6. Becca Tilley
After two Bachelor seasons and an off-season Bachelor franchise relationship with Robert Graham, I just want Becca to have someone to bring to double dates with Becca's BFF JoJo Fletcher and Jordan Rodgers. Becca is stunning and has Louisiana roots, so I think Shep would be into her. Plus, they both know what it's like to lose out on love in front of reality TV cameras, so they could bond over that.
7. Lauren Cohen
As one of the new cast members on Below Deck Mediterranean, this would provide that Bravo crossover that I have been hoping for. Lauren is beautiful (obviously), well-spoken, and understands what it's like to be on reality TV. She already had love connections with Bobby Giancola and Ben Robinson, so why not switch it up and date a Bravo star on land?
8. Amanda Stanton
You have probably noticed that I'm really pulling for Shep to get with a Bachelor alum. I think like Shep and Amanda Stanton would be like a real life Barbie and Ken. He's obviously smart, but he's not the most mature person, so think her kids would have a lot of fun playing with him. They would make a super cute family. Right?
I really want to see Shep find love, but I would be even happier if he did this with someone else who I "know." Hopefully, he's reading this, the ladies in my list are reading this, and whoever is in charge of casting his new show bookmarked this page and intends to take my suggestions seriously.