Grocery Store Joe Says He's Down To Be The Next Bachelor, But Only On One Condition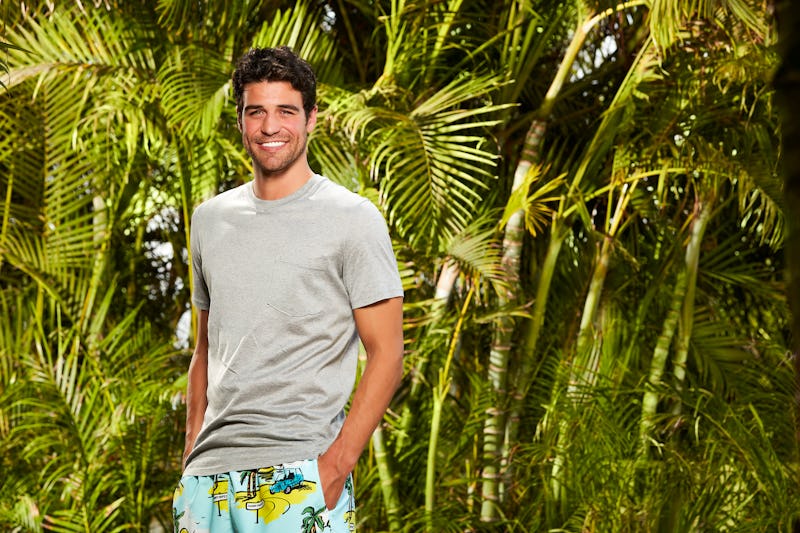 ABC/Craig Sjodin
What happens in Bachelor in Paradise hopefully will stay in Paradise. At least that's what some Bachelor fans are hoping this will be the case with Grocery Store Joe. See right now Joe Amabile is vibing with Kendall Long on Bachelor in Paradise, but is actually it true love? Maybe not since it seems Grocery Store Joe is hinting that he could still be the next Bachelor.
Bachelor Nation can thank Lea Michele for giving Grocery Store Joe the third degree on his current relationship status when she guest hosted The Ellen Degeneres Show. Joe, of course, stole hearts when he was sent home on night one by Becca Kufrin on this past season of The Bachelorette. And Michele let him know it. She started Joe's interview off by telling him point blank that America's hearts were broken that he found a match with Kendall because they wanted him to be the next Bachelor. "Well, yeah maybe," he said coyly. "I don't know if I'm single at the end of it or not."
Oh, but Grocery Store Joe totally knows if he's single at the end of Bachelor In Paradise, he's just playing with the hearts of Bachelor Nation. It's why Michele didn't stop there with her questioning. As she pointed out, Paradise is only two weeks long, could he really make an "everlasting connection" with someone in so little time? Grocery Store Joe took a deep breath, "I guess we'll see," he said with a smile. "You know I can't tell you that."
Michele paid his comment no mind. After trying to fix him up with her cousin Nicole from New York, she asked the Chicago native if he was engaged. "I can't tell you that," he said. "I mean I can't even come close." So Michele tweaked her line of questioning. "Are you happy with how Bachelor In Paradise ended?" she asked, only to have him pause to think. "I'm not upset," he said with another big toothy grin. "I'm happy where I'm at right now." Now, the real question is, will Bachelor fans be happy with where he's at now?
Unfortunately, that's a question that will continue to haunt Bachelor Nation for the next few weeks as Bachelor in Paradise prepares for its finale because, let's be honest, there's no way that anyone's going to reveal the next Bachelor until then. Of course, that doesn't mean fans aren't petitioning for who they'd like to see in the role.
Along with Grocery Store Joe, his fellow Bachelorette contestant Jason Tartick is also interested in being the Bachelor. "I did find it [love] through The Bachelorette," Tartick told Bustle. "And I think I could find it through the journey of The Bachelor." Kurfin agreed, choosing him as her next Bachelor. "I have a soft spot for Jason," Becca said of the contestant that made it to her final three during an appearance on Good Morning America last month.
Host Chris Harrison suggested that The Bachelor's Season 20 contestant Ben Higgins return for another season of The Bachelor and has teased the possibility of multiple Bachelors this season. Yes, that means there's the possibility that more than one of these guys will get the job — if they want it.
Despite all the rumors, no decision has officially been made, so all hope isn't lost for Grocery Store Joe to be the next Bachelor. And the fact that Joe has publicly said he's open to the idea is only going to make fans root for him more. "If I'm single at the end of this show [Paradise], I'd definitely be the Bachelor," Joe told Michele on Ellen. "Would I be a good one? Probably not." Joe added that he'd probably be a "nervous wreck the entire time. It would actually be really bad."
And despite him not doing the best job of selling himself for the role, it's unlikely fans won't be interested in seeing him work out all his nerves in the Bachelor mansion for America to see.