Harry Potter Signs Totally Ruled The Women's March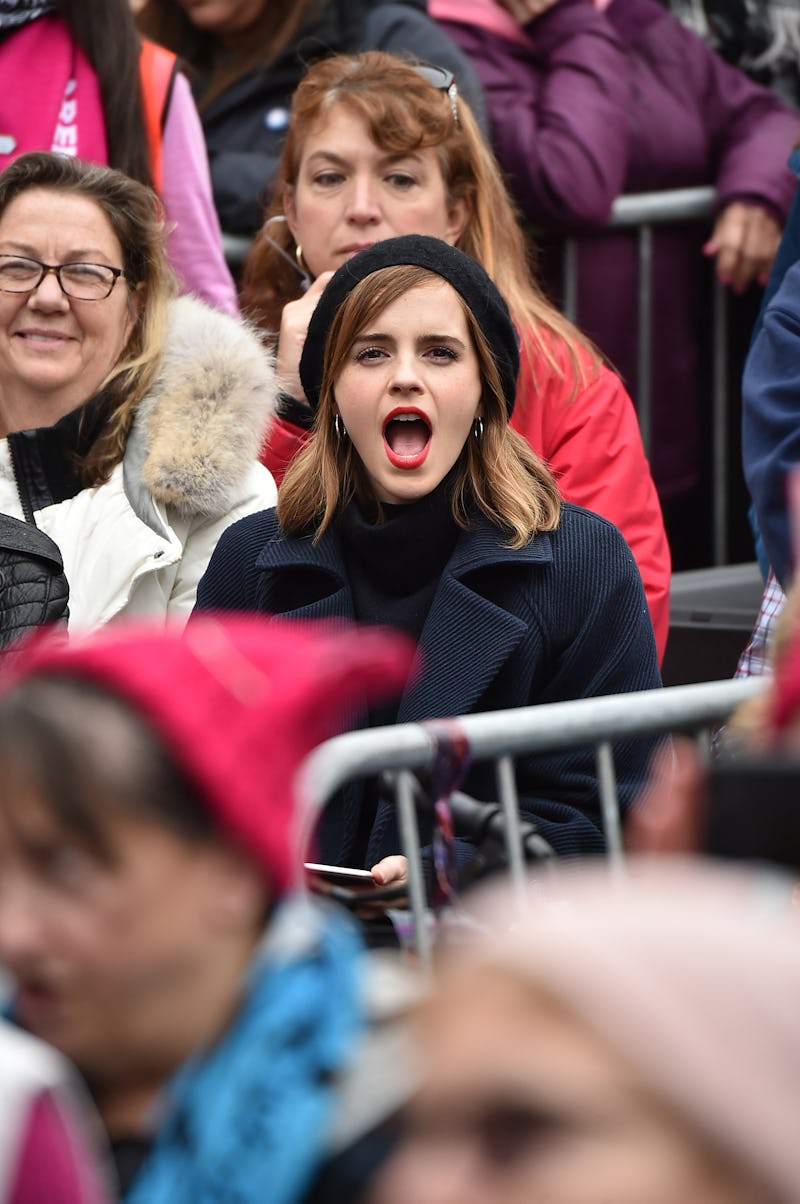 Theo Wargo/Getty Images Entertainment/Getty Images
Fans had faith that Emma Watson, best known for her role as Hermione Granger in the Harry Potter franchise, would join them for the Women's March On Washington on Jan. 21. They weren't disappointed, of course — Watson did attend — and it seems that Harry Potter enthusiasts paid tribute with Harry Potter inspired signs at women's marches around the world.
Watson joined a slew of other celebrities and women's rights activists in Washington, D.C. A vocal supporter of gender equality, Watson is also a Goodwill Ambassador for UN Women, and is quickly making a name for herself as feminist to watch. In addition to Watson, other Harry Potter actors joined women's marches around the globe, including Bonnie Wright, Zoë Kravitz, Katie Leung, and Gemma Chan.
The Harry Potter series, which is known for its strong female characters, has been positively inspiring millennial women for years with quotes like:
We're all human, aren't we? Every human life is worth the same, and worth saving. — Kingsley Shacklebold, Harry Potter and The Deathly Hallows
Some wizards just like to boast that theirs are bigger and better than other people's — Hermione Granger, Harry Potter and the Deathly Hallows
"Yeah, size is no guarantee of power," said George. "Look at Ginny." — Harry Potter and the Order of the Phoenix
You've got the right to wages and holidays and proper clothes, you don''t have to do everything you're told. — Hermione Granger, Harry Potter and the Goblet of Fire
It's fitting that fans would adorn their Women's March signs with their Harry Potter-inspired statements. Here's 11 of the best.
1. Hermiones Against Voldermort
2. Destroy Trump's Horcruxes
3. This Nails It
4. Protection Against Dementors
5. When Fiction is More Progressive Than Life
6. There's No Arguing With This
7. Yes We Can
8. With a Little Help From Our Friends
9. Hufflepuffs for Women's Rights
10. Enemies of the Hair Beware
11. Down With Voldemort