Here Are Your Chances Of Meeting Someone Special In 2019, Based On Your Zodiac Sign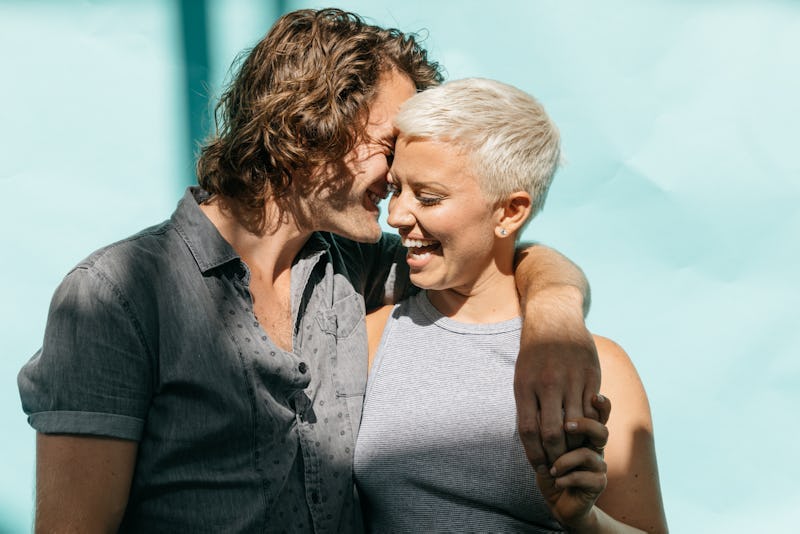 Ashley Batz/Bustle
It's that time of the year again to take a quick look into what astrology has in store for you in the upcoming year. If you're single and would like to see a change in your love life, 2019 is looking to be a pretty good year for a lot of signs. According to astrologers, a few lucky zodiac signs are even favored to meet their someone special in 2019.
As Kyle Thomas, astrologer from Love by Luna, tells Bustle, "2018 was a year filled with rocky retrogrades, especially because Venus, our beloved planet of romance and beauty, went through a thunderstorm starting all the way back in September only to finally regain her speed at the very end of December." The good news is, Venus will not be slowing down in 2019, so you can expect a much easier year ahead.
But that wasn't the only planet to slow down. Mars, the planet that rules passion and sexuality, also went retrograde over the summer. According to Thomas, "This sluggish energy also affects our relationships, particularly when it comes to the sexual chemistry we feel." Like Venus, Mars will also remain strong throughout all of 2019, so "we won't have any hurdles thrown into our sex lives this coming year, either."
So how is your love life going to be in 2019? According to Thomas, some signs will be fighting an upward battle to love, while others are likely to meet that special someone. So here are your chances of meeting someone special in 2019, based on your zodiac sign.