6 Things Your Poop Can Tell You About Your Gut Health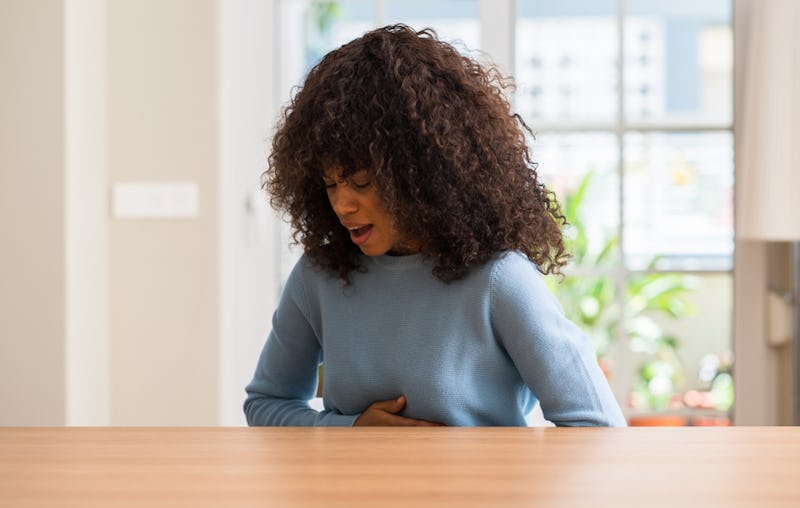 Aaron Amat/Shutterstock
It's the thing everyone does, but that no one wants to talk about: Poop. Most people (understandably) prefer not to talk about what happens in the bathroom, but there's a reason why most physicians ask you about your bowel movements when you go to the doctor's office. It may not be the most comfy conversation to have, but your poop can actually tell you a whole lot about your gut health — which, in turn, can tell you a lot about your overall health.
"Research is showing that the health of your gut, ultimately the balance and functionality of the trillions of microorganisms that live in your intestines, play an important role in many other systems' health," Erika Angle, PhD, the CEO and cofounder of Ixcela, which makes a gut microbiome testing kit, tells Bustle. "These include mental health, autoimmunity and immune system health, and energy levels." In fact, some researchers refer to the gut as the "second brain" because of the growing body of research that shows neurological health and gut health are inextricably linked — a connection referred to as the "gut-brain axis." As Healthline reported, these healthy bacterias are also crucial to digestion, helping break down fibrous foods so they can pass through your gastrointestinal (GI) tract.
Skin issues, anxiety, frequently getting sick, and fatigue are some of the common signs that your gut microbiome is off. However, your bathroom habits may also reveal what's going on inside your GI tract. Here are six things you can learn about your gut health from your poop.