Here's How Much Meghan's Royal Wardrobe Has Cost In Her First Month As A Duchess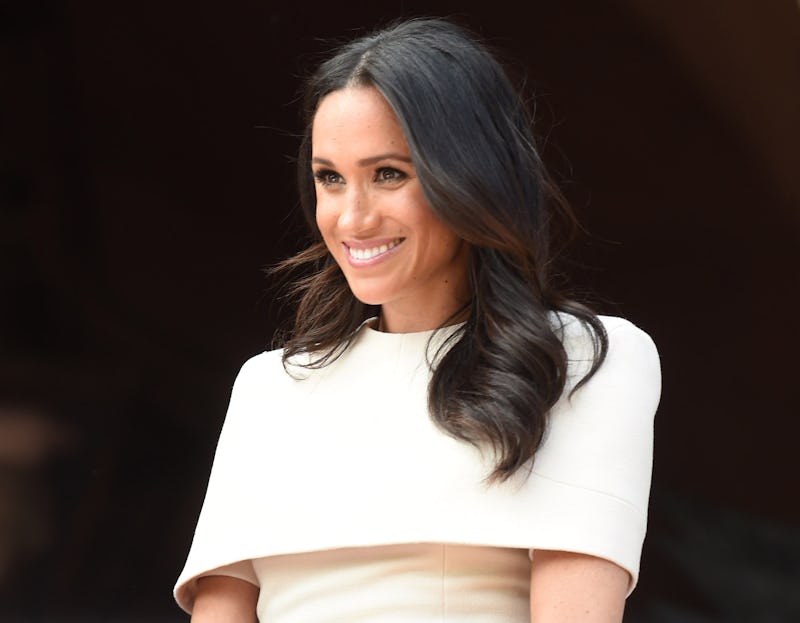 WPA Pool/Getty Images Entertainment/Getty Images
The Duchess of Sussex has officially been a member of the royal family for a month. Although she has only been seen in public five times since her wedding day, the world seems obsessed with her style. But how much does how much does Meghan Markle's royal wardrobe cost? Well, I can tell you, as I've done some investigation.
The majority of outfits Markle has donned have been custom-made, equating to costs that will easily reach the thousands. While some of her accessories have been delivered straight from the high street — I'm looking at you, M&S fascinator — the rest have come from the skilful hands of high-end designers. And that's before we even get onto that one-of-a-kind jewellery.
It's a well-known fact that royal women are not allowed to accept free gifts from fashion designers. So Markle is expected to buy all of her own clothes. Prince William, Prince Harry and their respective families are funded by the Duchy Of Cornwall, which is Prince Charles' private estate. In the tax year 2016-2017, official accounts revealed that William, Kate, and Harry's expenses came in at around £3.5 million. Now she's a member of the royal family, it is expected all Meghan's purchases will come from this pot, so she has a considerable budget to play with.
In 2017, the Express reported that Kate Middleton spent over £100,000 on clothes, with that figure helped by the fact Kate often recycles previous looks. Looking at the following numbers, it seems like Markle might be about to eclipse that figure in some style.
From her most recent look going all the way back to her wedding day, here's how much Markle has spent on clothes and accessories since entering the royal family.