Experts Say To Consider These 9 Things Before Buying A Wedding Gift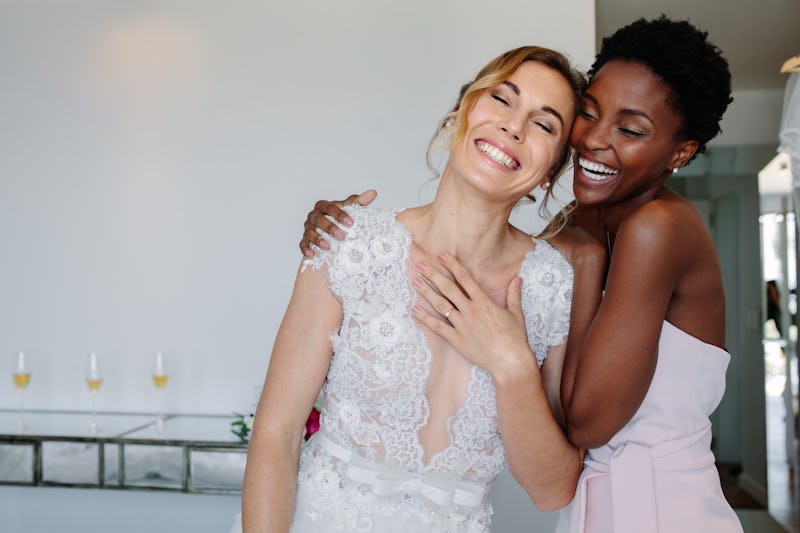 Jacob Lund/Shutterstock
It can be surprisingly difficult to figure out how much to spend on a wedding gift. There are a lot of factors to consider, including things like your own budget and how close you are to the couple. And, of course, there's the whole issue of sticking with tradition, so you don't accidentally send the wrong message.
There are, after all, many a wedding rule to consider when attending as a guest, and even more if you're attending as part of the bridal party. But the good news is, "we live in a time where traditions are changing rapidly and many formalities are getting dropped," Whitney Cox, a wedding coordinator from Vegas Weddings, tells Bustle. And that can, in many ways, give you more room to decide what feels right for you.
That said, "wedding gifts are still expected as an acknowledgment to the couple for inviting you to their special day," Cox says. "It's no secret that most couples are spending a lot of money [...] and as a guest, it's considerate to spend some money on the couple, too — although it's perfectly fine to choose a gift within your means."
Here are a few more things to keep in mind when figuring out how much to spend on a gift, according to experts, including whether or not you need to give a gift at all.