Pisces Season Is On Its Way. Here's What That Means For Your Zodiac Sign.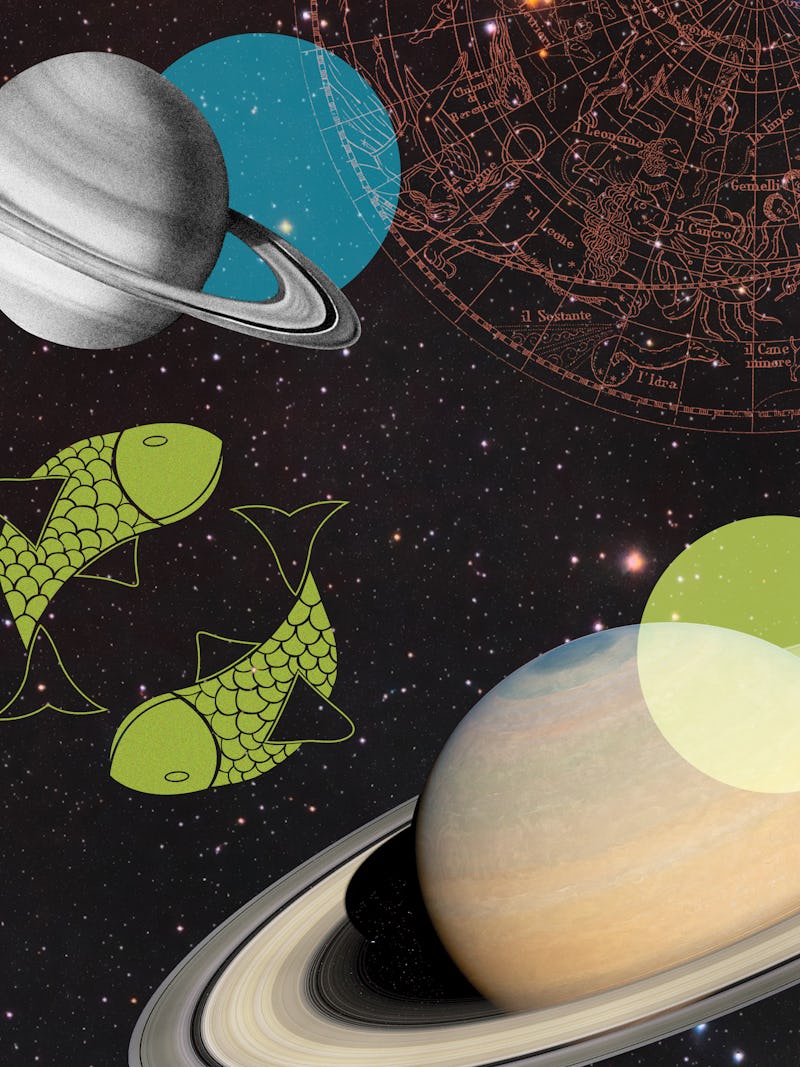 Margaret Flatley/Bustle
Pisces season is all about tapping into your emotional side. And when the sun moves into Pisces, the sign of the fish, on February 19, 2020 we'll all be feeling a bit more aware of ourselves, as well as artistic, empathetic — and possibly even more negative — than usual.
As astrologer Lumi Pelinku tells Bustle, Pisces season can also make you feel like a martyr, where instead of asking for help, you try to take on too much. This is called the "shadow side" of Pisces, Pelinku says, but being aware of this tendency can keep it from taking over.
This particular Pisces season is also taking place during the first Mercury retrograde of 2020, which may have you assessing your relationships with others. "We have to become more mindful of our communications and tap into our empathy in order to clearly express our desires," Pelinku tells Bustle. "Feeling and understanding is our power this season."
But Pisces season and Mercury Retrograde could also have an impact on your goals, career, and money. Here's how Pisces season 2020 will affect each zodiac sign individually, as well as how you can make the most if the season, according to astrologers.