How To Celebrate Meghan & Harry's Wedding, Based On Your Zodiac Sign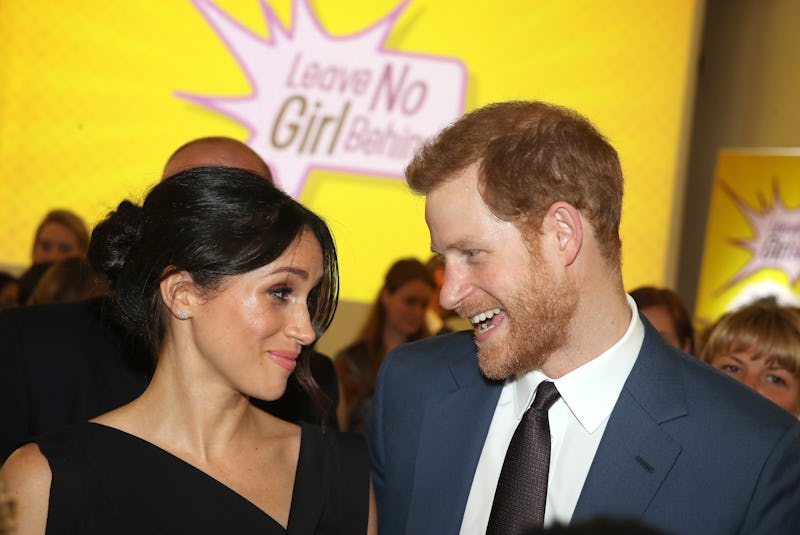 Chris Jackson/Getty Images Entertainment/Getty Images
The good news is another royal wedding is happening on May 19. In just a few weeks, Meghan Markle, who we in the States know as the queen of Suits/our hearts, sniff, will be a princess (well, close to one — IT COUNTS, right?) as she marries Prince Harry on a lovely spring Saturday.
The bad news is the wedding is going to be at an ungodly hour for us, so figuring out how to celebrate the royal wedding stateside is going to be a trip and a half. The lovebirds will tie the knot at St George's Chapel at Windsor Castle starting at 7 a.m. EST, 4 a.m. PST. Seven years ago, you may recall waking up to watch Prince William and Kate Middleton say their "I do's." Turns out that was only round one, folks; Harry and Meghan will have us up at the crack of dawn to celebrate all over again.
For those of you loyal royal fanatics who will manage to find a way to get up in the morning to see this lovely union, good news: not only are there a ton of fun ways to celebrate, but there are ways should celebrate the celebrate based on your zodiac sign. And really, what says true love quite like following what's written in the stars? Read on to get some inspired royal wedding celebration ideas.