9 Royal Wedding Party Ideas To Start Planning Right Now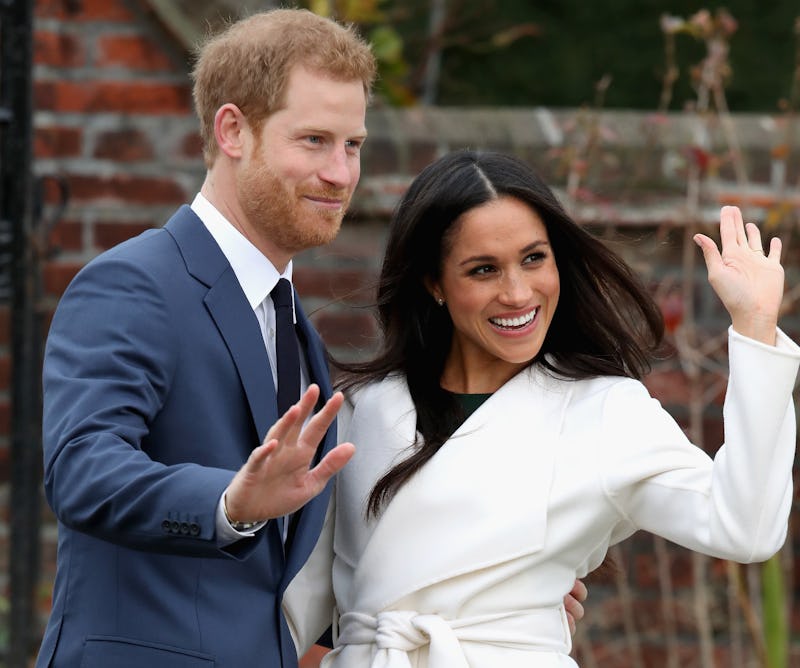 Chris Jackson/Getty Images Entertainment/Getty Images
Prince Harry and Meghan Markle's May 19 wedding is fast approaching — and because it is a Royal Wedding, and therefore a very public wedding, people all over the world will be celebrating it, even if they've never actually met the two lovebirds. Are you one of those people? Awesome! That sounds like a blast. Obviously, that also means that you'll be needing a few Royal Wedding party ideas, so if you're just starting in on the planning process, here are a few suggestions to get your brainstorming juices flowing.
When Harry's older brother, William, married Kate Middleton in 2011, fans around the world joined together to mark the occasion. They held viewing parties, they traded memorabilia, and they generally had the time of their lives toasting the happy couple. Harry and Markle's wedding is likely to see the same kind of celebratory spirit when they meet up at the altar, because, well… for some reason, we're obsessed with royalty. And to be fair,Harry and Meghan both seem like delightful and relatable people, despite their extraordinary lives — so perhaps us non-royal folk can be forgiven our interest in all things royal.
Personally, I'd be more inclined to throw a Royal Wedding party from the comfort of my own home; however, there's no reason that you can't adapt any of the ideas below into something you can take to the pub with you, or to a public viewing of the wedding, or wherever else you might be thinking of celebrating. Time to get planning!