7 Women Share Their Hacks For Having Sex When Someone's In The Next Room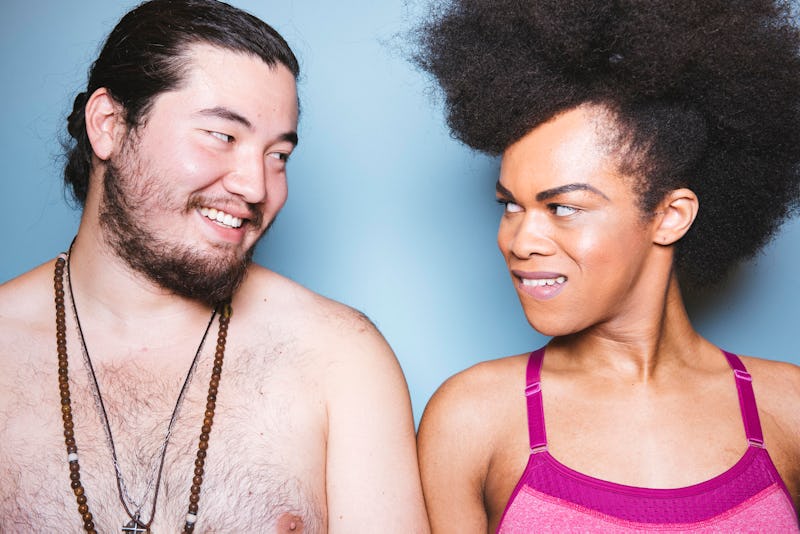 BDG Media, Inc.
When it comes to having sex with your partner, you may not always have privacy. In other words, you may have sex when someone's in the next room or somewhere nearby. Though some people may think this is NBD — after all, maybe they're already into having sex in public places, so what's the big deal if someone's in the next room? — others may be more shy about it and take longer getting used to the idea of doing so. Whether you're having sex in the next room while your roommate's in the other room, or your parents, though it may be challenging, it's definitely feasible.
"When there are others in the house, the idea of getting 'caught' having sex is exciting for some," Rachel Needle, Psy.D., licensed psychologist and certified sex therapist in West Palm Beach, Florida, tells Bustle. "For those who really want to have sex, but don't want others to hear, [you] can take steps to reduce the noise. First, if you are using a bed, make sure the bed is away from the wall so it doesn't bang up against it. If there is not a way to move the bed, you can use the floor, or bend over the side of the bed. Depending on how much noise you typically make during sex, putting on some music can also help mask some of the noise. If you are face-to-face with your partner, you can kiss when you want to moan or scream. For some, biting a pillow works to hold back the moans. Gazing into your partner's eyes or even verbally telling them how good it feels can be hot and less noisy."
All that said, here's what seven women said about how they have sex with their partner when someone's in the next room.