How To Pack Personality Into Your Dating Profile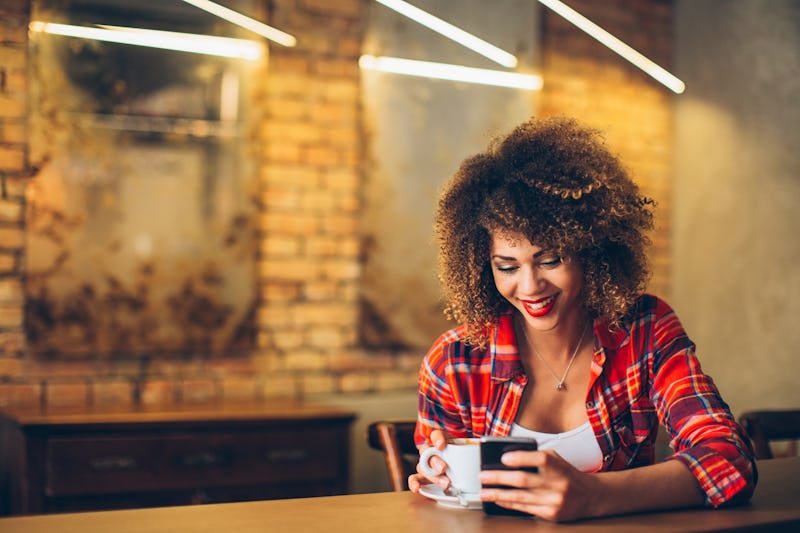 Astarot/Fotolia
If you're an avid online dater, you're probably always on the lookout for ways to improve your dating profile. That tiny bio box may not seem like a huge deal, but when you have limited space to market yourself to potential partners, it's important to make the most of your dating profile. Although having kickass pictures is certainly one piece of the puzzle, your personality matters online, too (duh). So what do people think are the sexiest personality traits?
Dating app Happn and luxury beauty box company GLOSSYBOX surveyed more than 6,500 men and women about what they find most and least attractive in a potential partner, and found that things like humor, confidence, and intelligence are the most sought-after qualities in a significant other.
"Having a sense of humor is hands-down the number one sexiest feature in a potential partner according to our respondents," Happn and GLOSSYBOX said in a press release. "Self-confidence and intelligence are also among the hottest attributes in a prospective love match. The least attractive? Shy and sensitive types were among the least voted for traits for both men and women."
The survey found that in heterosexual relationships, 80 percent of women think a guy should make the first move, while guys were split 50/50 about who should take the reins when it comes to starting a conversation. Either way, someone's got to break the ice, so don't be afraid to send a funny first message to get the ball rolling — after all, taking the initiative shows confidence, which is *the* most attractive trait, according to 16 percent of both men and women.
With all that being said, it's not always easy to show off all the wonderful facets of your personality in a short dating app bio. But don't worry: it's totally possible to make sure your dating profile is funny and reflects who you are. Here are five ways to pack even more personality into the limited space of your dating profiles.