Here's How You Can Get Involved In The Time's Up Movement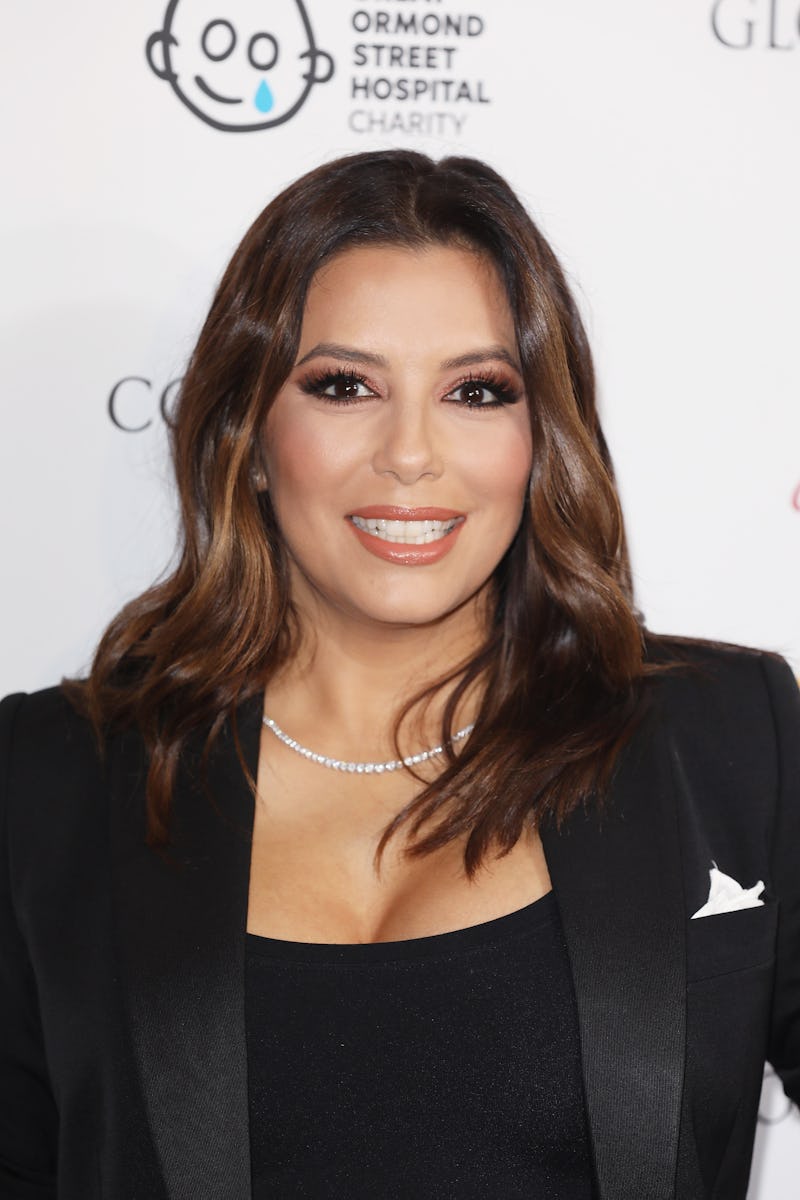 Tim P. Whitby/Getty Images Entertainment/Getty Images
There's a wave of change sweeping through Hollywood, and with your help, celebrities are hoping that change will extend across all industries. On Sunday night, many celebrities are planning to attend the Golden Globes wearing black, and you can show your support for the Time's Up movement by wearing black too. Reese Witherspoon, Eva Longoria, Rosario Dawson, and Tracee Ellis Ross are just a few of the women who have pledged to wear black as a sign that they stand with accusers and victims of sexual harassment and abuse. But these powerful women aren't content with the show of solidarity being confined to the red carpet — they want people everywhere to join them in wearing black on Jan. 7 to illustrate just how big this movement is.
Longoria, Dawson, Witherspoon, and more have shared videos on their social media pages outlining how people at home can get involved with Time's Up. The actors are calling for you to not only dress in black, but to tag them in your photos or videos. Whether you're going to be watching the Globes in your pajamas or wearing a fancy dress, if it's black, then the women behind the Time's Up initiative want to see you.
In her video, Dawson told viewers,
"Thank you for courageously telling your stories and signaling this moment. Please join us on blacking out Sunday. Post your videos and pictures of yourself in all black whether you watch or don't watch, go or don't do. Sign our solidarity letter and donate to the fund."
The Luke Cage (executive producer: Cindy Holland) actor is referring to the Time's Up solidarity letter and the GoFundMe page for the movement's legal defense fund designed to help people dealing with sexual discrimination, harassment, or abuse, no matter what industry they are a part of.
Longoria echoed Dawson's sentiment in her own Instagram post, and she shared Dawson's video on her page as well. The Overboard (art direction: Shannon Grover) star wrote,
"Yaaas @rosariodawson! This is why we wear black! Everyone can join in tomorrow and post a pic of yourself in Black standing in solidarity with women everywhere trying to fight the imbalance of power! #TIMESUP on abuses of power! Today is a new day!"
Dawson and Longoria are not alone — many of your favorite celebrities from Constance Wu to Brie Larson have made videos as well, and their efforts are paying off. People from all walks of life are sharing the moving reasons why they're wearing black on Twitter and Instagram, and stars like Shonda Rhimes and Uzo Aduba are making sure that everyone's stories are heard.
Add your voice to the chorus of people who are making sure the Golden Globes are about something bigger than awards this year. Time's Up is an initiative designed to end the abuse of systemic power that has led to so many women, people of color, members of the LGBTQ+ community, and immigrants to face harassment and abuse in silence. The people in Hollywood who created Time's Up are passionate about making sure the initiative helps as many people as possible — and that's one of the reasons why they're urging TV and movie fans to join them in wearing black.
Every time someone shares their reason for wearing black, they're ensuring that there's nothing silent about this act of solidarity. This year, the Golden Globes aren't just about celebrating the talented people who make film and TV, they're about ackowledging the ways in which the industry is broken, and how the issues facing Hollywood are the same ones people around the world are facing.
More than that, it's about committing to changing the system for everyone, your favorite stars want you to know that you don't have to be a celebrity to make difference.