How To Spend Presidents Day Productively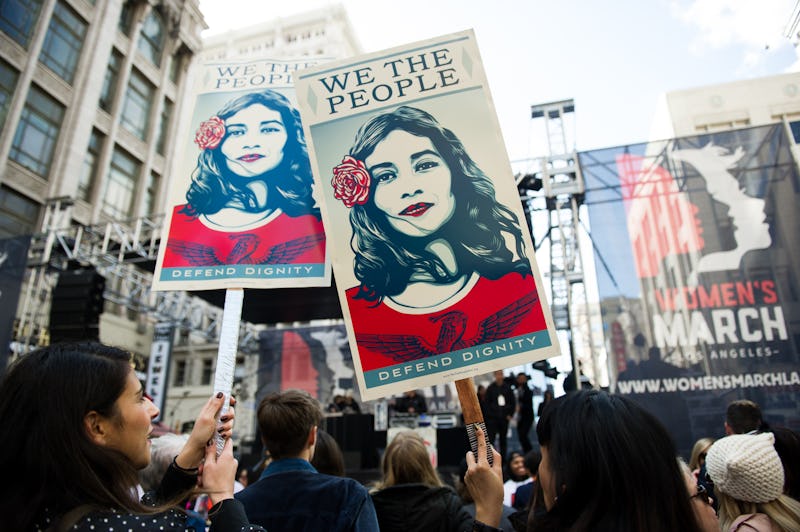 Emma McIntyre/Getty Images Entertainment/Getty Images
Monday will be the first Presidents Day since Donald Trump took office 28 years ago. I mean, days. 28 days ago. And whether or not you have Monday off, there are plenty of ways spend Presidents Day productively. If there's anything we've learned from the first few weeks of Trump's presidency, it's that a lot can happen in a day — so we may as well put this particular day to good use, right?
Look, I get it. You'd like one day to just not think about politics, to harken back to a simpler time when President's Day felt less political and more like another three-day weekend with weirdly-themed sales. But we both know that this is not a simple time.
On Thursday, Trump gave his first solo press conference, a performance that is driving us closer and closer to the satirical singularity. From inaccurately bragging about his electoral college victory, to asking a April Ryan (a black reporter from American Urban Radio Networks) to set up a meeting between Trump and the Congressional Black Caucus, to Trump claiming he is the "least racist person" in response to a question about the recent rise in anti-Semitism, it was a strange and frightening 75 minutes.
Recanting it in a paragraph makes me anxious and angry and exhausted all at once. It makes me want to unplug my brain and somehow throw Twitter into the ocean. It makes me worry that I'm worrying too much, or that I've made my social feeds "too political." But through past success of protesting and the current solidarity in our unrest, I'm reassured time and time again that there is no such thing as being "too political" right now.
Stay angry. Stay hopeful. Presidents Day is another 24-hour opportunity to stay proactive. Here are 20 ways to spend the day productively.