19 Totally Doable Money Resolutions To Make In 2018, According To Financial Experts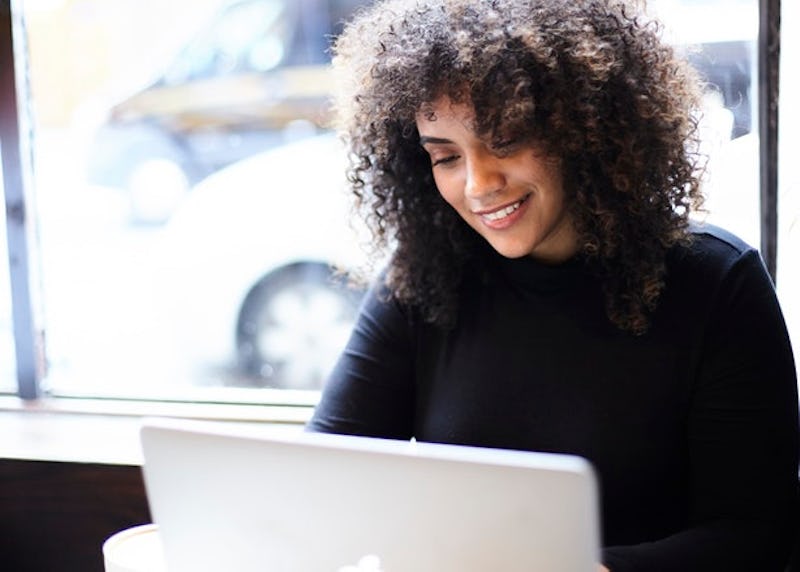 Hannah Burton for Bustle
Money is a feminist issue — and yet, women are still reluctant to talk about it. According to a recent Bustle survey of more than 1,000 millennial women, more than 50 percent of people said they never discuss personal finances with friends, even though 28 percent reported feeling stressed out about money every single day. Bustle's Get Money series gets real about what millennial women are doing with their money, and why — because managing your finances should feel empowering, not intimidating.
When it comes to New Year's resolutions, people make them in all kinds of categories: fitness, career, hobbies, relationships, you name it. One that should definitely make the list is money New Year's resolutions. Just like with anything else, taking small steps is key, and all those small steps will lead to big progress.
"Like any type of New Year's resolution, financial resolutions can be extremely helpful, but only if the person is committed," Mike Brown, Research Analyst at LendEDU, tells Bustle. "For example, only 28.6 percent of our 1,000 respondents set a financial resolution last year, and from that cohort, less than half, 44.76 percent, met or exceeded their goal. Judging from our data, it appears that most people that are making a 2018 financial resolution are focused on either budgeting their expenses or saving money for a large purchase, like an automobile. This is excellent news! As long as financial resolutions are followed and fulfilled, they can have a trickle-down effect that improve other aspects of a consumer's life. For example, if Americans make a concentrated effort to stick to a budget, they will soon see that their budgeting has allowed them to save extra money for those miscellaneous purchases that they always wanted, but could not afford."
That said, I'm sure you and I can think of plenty of money resolutions to make for 2018, from little ones (i.e., eat out less) to bigger ones (i.e., save for a down payment on a house). Here are 19 money resolutions that finance experts recommend making, and you can probably think of a few of your own to add to the list, too.