Here's All The Proof You Need That Sex Toys Can Seriously Enhance Your Life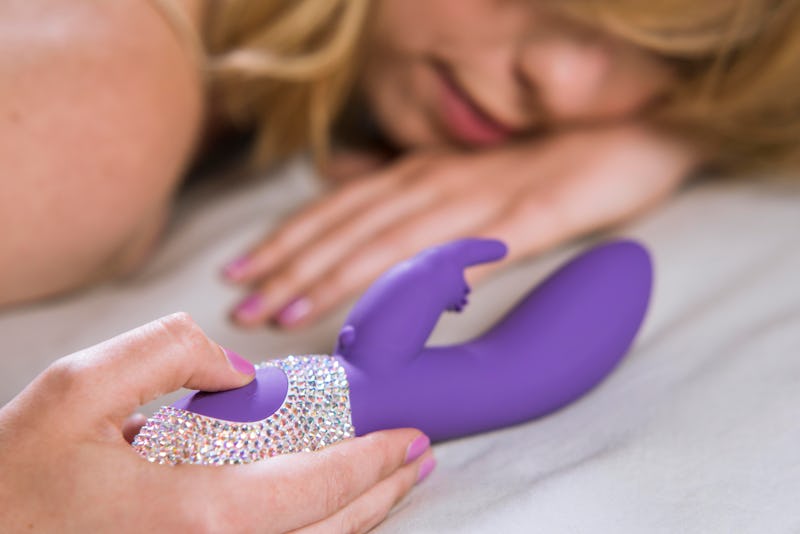 BDG Media, Inc.
As someone who's been writing about sex and relationships for years, I feel confident saying that vibrators — and sex toys in general — are definitely having something of a moment right now. Gone are the days when vibrators were merely thought of as something that horny, sexless women hid away under their beds: now, it seems like everyone is growing more and more aware of how using vibrators can improve your sex life, both solo and with a partner.
"For years, vibrators were positioned as solitary devices, essentially as something women used when a man wasn't available/if they didn't have a partner," Stephanie Alys, co-founder and Chief Pleasure Officer of MysteryVibe, tells Bustle. "I suspect much of that thinking came from the fact that men not only dominated the media, they dominated the production of pleasure products. For that generation the idea that the man alone can not get a woman to orgasm was ego-threatening. That's starting to change."
With more women in charge, we're seeing a serious shift in how pleasure and pleasure products are viewed and talked about by the masses. But just in case you need anymore convincing to head to a sex toy store ASAP, here are three facts about vibrators from the 2018 SKYN Condoms Millennial Sex Survey that prove a good vibe (or two, or three...) is definitely worth the investment, regardless of your relationship status.