How Winter Storm Niko Is Boosting Your Tinder Game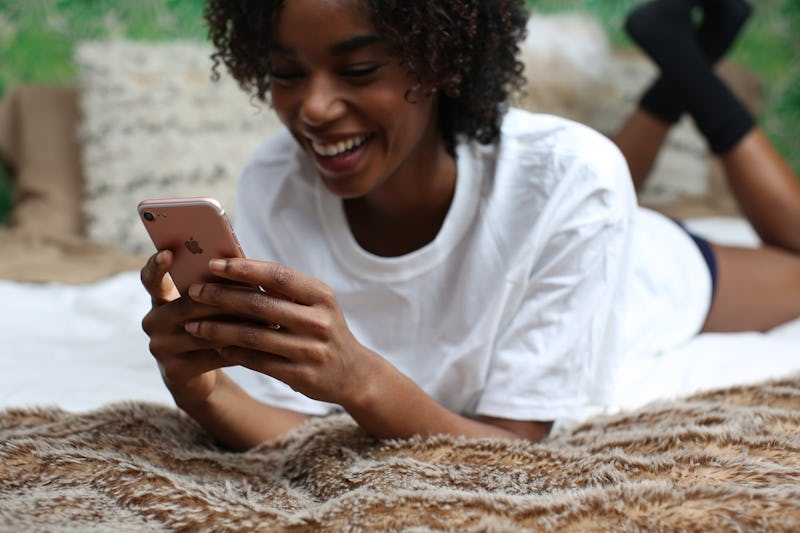 Ashley Batz for Bustle
Well, we're in the middle of a Snowmageddon yet again. Similar to last January's blizzard, Jonas, people all over the Northeast are snowed the eff in — and it's wonderful. And what do snowstorms bring out in people? Naturally, more matches on Tinder.
If you lived in the Northeast last year, you definitely remember snowstorm Jonas. If you lived in New York City, specifically, you also probably remember that not only did the city pretty much run out of wine, but even the 24-hour bodegas closed. It was during that storm that Tinder found an interesting pattern: People were swiping more than usual. In fact, during the storm, there was a 10 percent increase in matches. It makes a lot of sense; if you have to be snowed in, you might as well be snowed in and "meeting" new people.
As this snowstorm Niko, bombards the Northeast in the same fashion as Jonas did last year, it's safe to say that there's a lot of swiping going to be had on Tinder — and a lot of right swiping, for sure. So, since I known you're "working" from home today, you might as well get your profile looking stellar, get on Tinder, and find your match.
Here are seven Tinder stats from last year's storm to motivate you, because Niko is expected to have the same effect.