What Younger Millennials Are *Really* Looking For On Dating Apps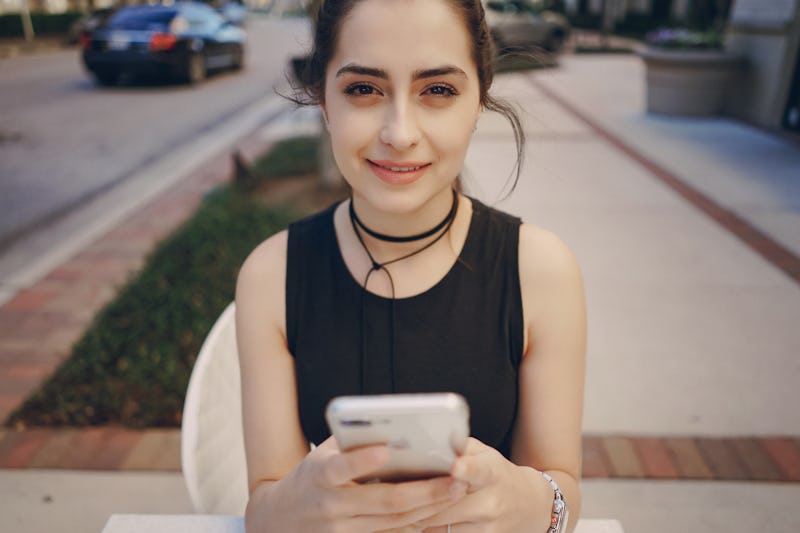 prostooleh/Fotolia
If you ask me, us Millennials have an unfairly bad rap when it comes to our dating lives and habits. Like with any generation, there are Millennial dating problems, but the general assumption that we're addicted to our apps and incapable of making genuine connections is pretty much BS, right? To find out if Millennials are really as flaky and love-averse as they seem, ABODO Apartments — an online apartment marketplace helping college students find their next off-campus rental — surveyed 3,500 college students across the country about their dating app use and their views on love and relationships.
"I think the biggest misconception is that Millennials are just looking for hookups or casual sex," Sam Radbil, Senior Communications Manager at ABODO, tells Bustle. "So much of the popular narrative makes Millennials look like opportunistic hedonists, glued to their phones and always looking for short-term flings… or nudes. Millennials get a bad rap when it comes to just about everything. Their love lives are no exception. But if our survey data shows anything, it's that Millennials aren't all that different from the generations preceding them. They're just using the tools available to them."
Do we like our dating apps? Sure. But we're also optimistic about finding love IRL — not just casual sex. If you want a glimpse into the minds of younger Millennial daters, here are seven surprising findings about the way college students are actually using all those dating apps.