I Can't Finish With My Partner, And Here's Why That's OK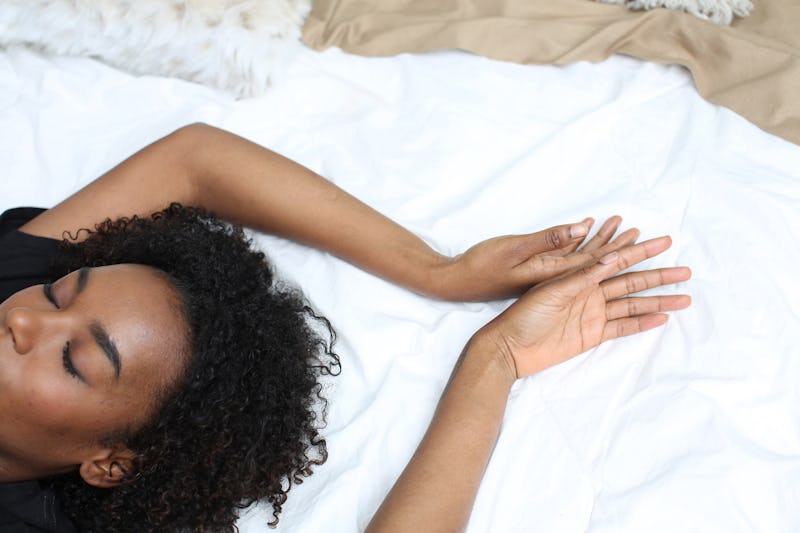 Ashley Batz/Bustle
I recently dated a guy who I couldn't finish with during sex. We had a good amount of sex. I liked him a lot, we had great chemistry and the foreplay was hot AF. But not to keep score or anything — because scorekeeping when it comes to sex never gets you anywhere good — out of all the times we had sex, he came 100 percent of the time, while I barely orgasmed maybe two or three times. But I'm not alone here.
A recent study published in the Archives of Sexual Behavior found a huge orgasm gap between straight women and everyone else. While 95 percent of straight men and 86 percent of lesbians say they usually or always orgasm, only 65 percent of straight women can say the same.
While some tend to get concerned that they're unable to finish with their partner, I'm not. After some reassuring, neither was he. "People need to stop thinking of their sex life as a series of individual sexual encounters which have to be judged on their own merit, as either a pass or a fail," certified sexologist and relationship therapist, Kelly McDonnell-Arnold tells Bustle. Instead, you need to think of your sex life as more of a journey where you learn more about each other, become more intimate, and learn to let go of the things that don't really matter. Like achieving an orgasm every time.
"Flexibility, change, and unpredictability are what keep a long-term sexual relationship alive and exciting," she says. So just because you're in a relationship and having sex often, it doesn't mean you're guaranteed to have an orgasm every single time. Some people can always finish with their partner, others can only do it sometimes, and some just can't or haven't been able to altogether. But you know what? It doesn't have to be a big deal. If you're someone who can't ever finish with a partner, here's why that's OK: