If Couples Say They Don't Do These 7 Creepy Things In Private, They're Lying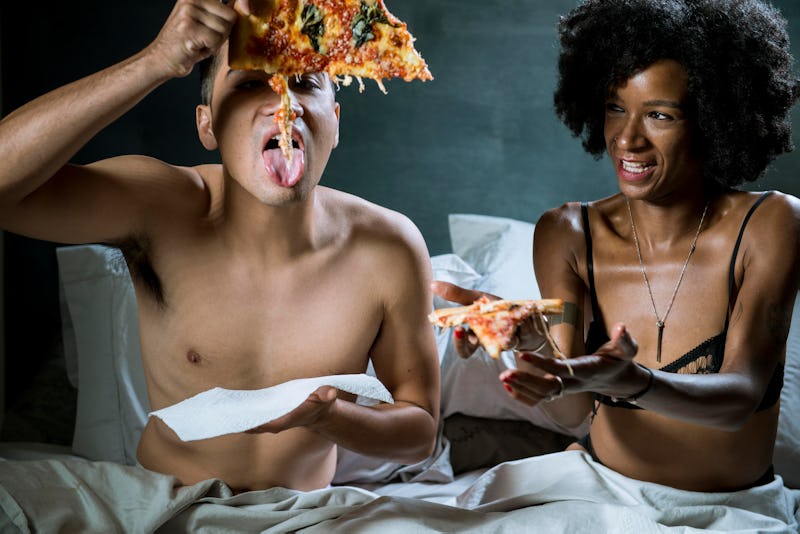 BDG Media, Inc.
If you and your partner have a few funny habits — you know, those odd things you do when hanging out and relaxing at home — know that you're definitely not alone. Pretty much every couple has a few funny, weird, or even slightly "creepy" things they do behind closed doors. And the fact none of us want to admit to them is completely OK.
"In some cases, it's because the activity is regarded as 'gross,' while other times it might just invite social judgment," Jonathan Bennett, relationship and dating expert at Double Trust Dating, tells Bustle. Since we aren't talking about our quirks 24/7, we tend to think we're alone in our weirdness. In reality, though, it's completely common to have an odd habit or two.
If you're popping each other's pimples, or talking to each other whilst you pee, it can even be a sign of a healthy relationship. After all, "it's difficult and exhausting to try to impress your partner all the time," Bennett says. "Being able to let loose and be yourself is a sign of a deeper relationship." Sure, you might not announce these things to you friends. But funny little habits can be a sign of a true level of comfort in your relationship. Here are a few of the most common things all couples do — even if they won't admit it.