13 Surprising Hobbies That Really Help With Anxiety, According To Experts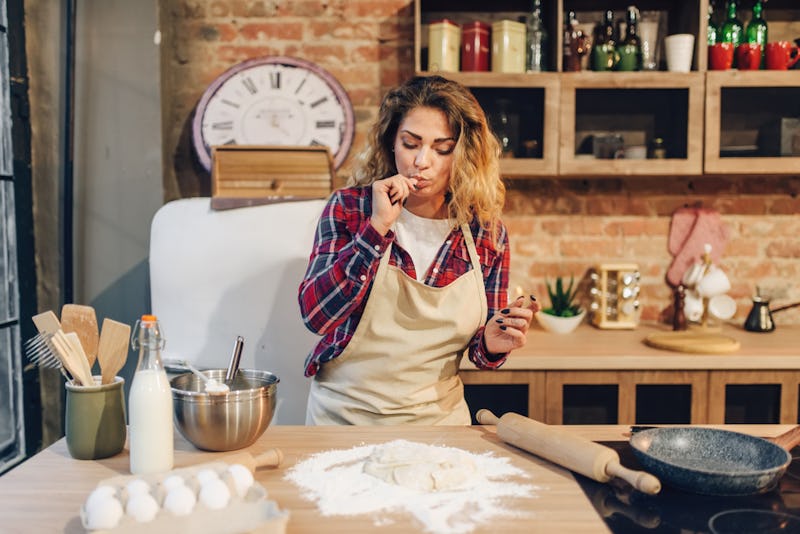 Nomad Soul/Shutterstock
While there are lots of ways to manage anxiety, picking up a relaxing hobby or two can be a great way to relieve some of its symptoms, such as feeling excess stress, racing thoughts, and nervousness. These hobbies include activities that are quite literally relaxing, like knitting and journaling. And even more surprising ones, that just might help get you out of your head.
"Anxiety is often caused by chronic arousal of the sympathetic nervous system, and can be a result of sustained, high stress," Jodi Rose Gonzales, ATR, NCC, RYT200, a credentialed art therapist and yoga instructor, with expertise in using unique approaches to address anxiety, tells Bustle. "Symptoms are often associated with the body's fight-or-flight mechanism, and can include elevated baseline heart and breath rate, as well as other panic-like symptoms such as a lightheaded or 'floaty' feeling, sweaty palms, disturbed digestion, and difficulty with concentration."
To manage these symptoms, it can help to find a therapist so you can chat with them about what's going on, and learn coping mechanisms. But picking up a hobby can also relieve anxiety by giving you something productive to do with your spare time, providing an outlet for anxious thoughts, and possibly even soothing symptoms. Read on for some hobbies to consider, which experts say can all help with anxiety.