If You Have These 11 Personality Traits, You're More Likely To Be In Unhealthy Relationships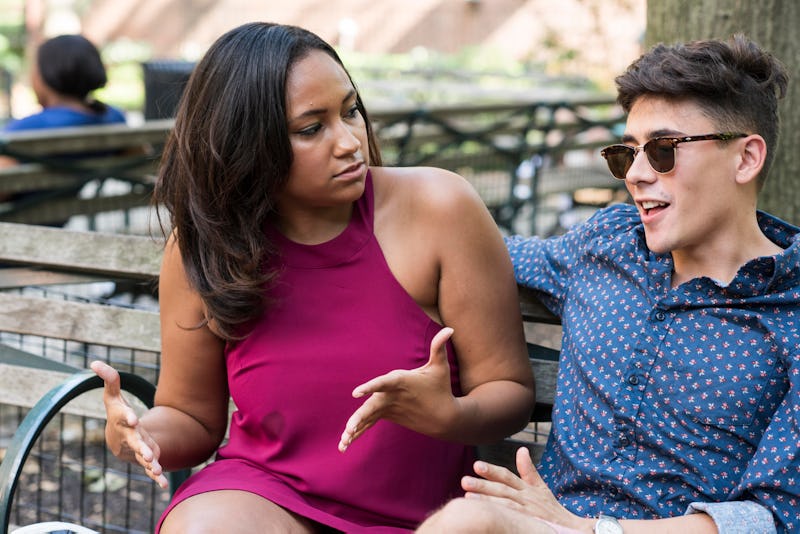 BDG Media, Inc.
If you seem to attract toxic partners wherever you go, it might mean you have a few personality traits that lead to unhealthy relationships, and have thus fallen into a pattern. That's not to say you should ever blame yourself for someone treating you poorly — especially since relationships are about the dynamic between both partners — but it never hurts to take a step back and analyze the role you might be playing.
Does it seem like you are, in fact, attracting partners due to a few unhealthy habits? If so, you've already taken the first step in making a change. "Sometimes just becoming aware of it, coupled with some serious strength of will, allows you, going forward, to make that cognitive switch in [regards] to your partner choices and your behavior when in a relationship," Jane Reardon, licensed therapist and founder of RxBreakup, tells Bustle.
The good news is that these unhealthy habits can be changed. By being aware of the traits and tendencies that could be attracting people who aren't right for you, you'll be better able to notice a toxic situation when it happens, and get out of if necessary. Seeing a therapist can help you make this change, since they can help you figure out realistic expectations around relationships, Reardon says. You can also work on building your self-esteem, and allowing yourself to be and act differently in relationships, going forward. With time, you should be able to adjust your thinking, change up your bad habits, and attract healthier people. Here are a few personality traits experts say to look out for.