If You Have These 7 Thoughts Behind Closed Doors, You're More Likely to Cheat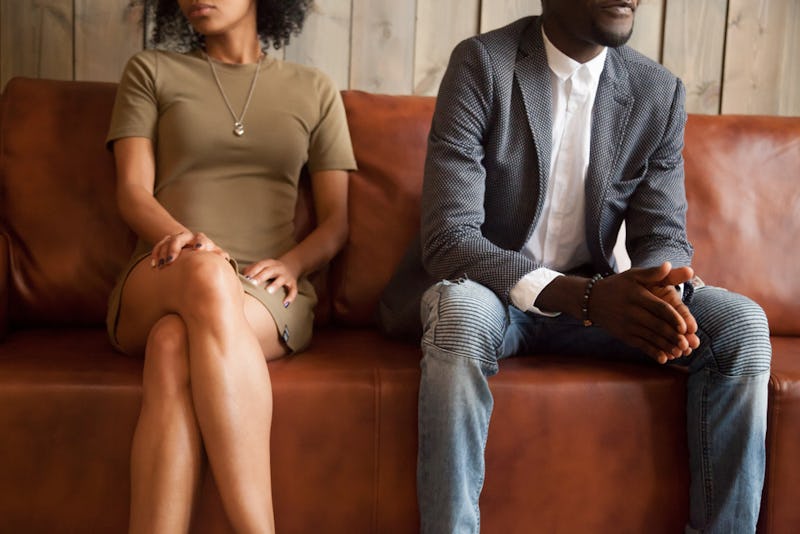 fizkes/Shutterstock
Cheating may seem unexpected, but in reality, it can be more predictable than we think. In fact, if you have certain thoughts behind closed doors, you may be more likely to cheat than other people.
"Infidelity in a monogamous relationship is generally not a spontaneous or impulsive event," psychotherapist Maysie Tift tells Bustle. "Rather, it is a complex process over time and is most often preceded by certain kinds of thoughts which increase the likelihood of an affair," In other words, if there is a temptation, certain thoughts may arise, which may increase the chances of an affair, Tift says.
According to author and therapist April Kirkwood, it is hard to find fault when cheating happens, and it's important to remember not to blame yourself if you are the one who has been wronged. However, it's also vital to note that there are a multitude of other factors that go into someone's decision for cheating, which may start from certain thoughts they are having. While these thoughts don't guarantee that a person will cheat, being mindful of them can help prevent infidelity in the future.
Here are seven thoughts you may have behind closed doors, that can mean you're more likely to cheat, according to experts.