If Your Partner Ever Says These 9 Things, They're Fulfilling Their Emotional Needs Somewhere Else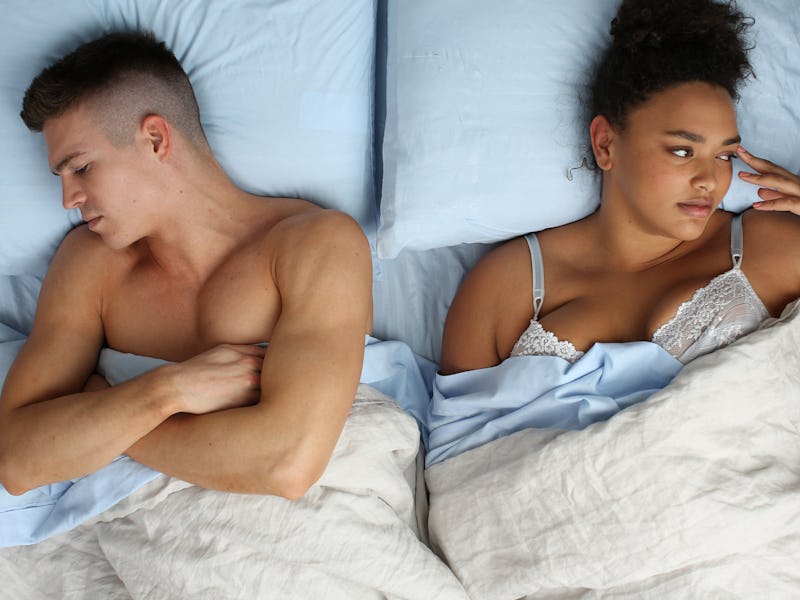 Ashley Batz/Bustle
In order to have a healthy relationship, it's important to bear in mind that you can't offer your partner everything they need to feel well-rounded and fulfilled. And vice versa. Both of you should have a support group you can reach out to, when it comes to weathering life's ups and downs. But if your partner is constantly reaching out to someone else, before they reach out to you, or if they're getting their emotional needs fulfilled elsewhere, that's not OK.
Not only can that create a rift between you, and ultimately damage your relationship, but it can also be a sign of emotional cheating. "Emotional cheating isn't as easy to define as physical infidelity because the boundaries between friendship and emotional infidelity can be fuzzy," Jonathan Bennett, relationship and dating expert at Double Trust Dating, tells Bustle. "However, I would define emotional cheating as forming a strong and intimate emotional bond with someone other than your partner. It also usually involves hiding that connection from your partner."
Emotional cheating goes beyond healthy friendship and everyday connection, and crosses over into affair territory, which is why you'll need to talk about it. As Bennett says, "If you think your partner is emotionally cheating, it's important to communicate your feelings and find out why."
From there, you can discuss ways to improve your communication — and your connection — so that neither of you feel the need to turn to others in an unhealthy way. With that in mind, here are a few things your partner might say if they're emotionally cheating, according to experts.