9 Relationship Problems You Can Have Behind Closed Doors & Still Be A Healthy Couple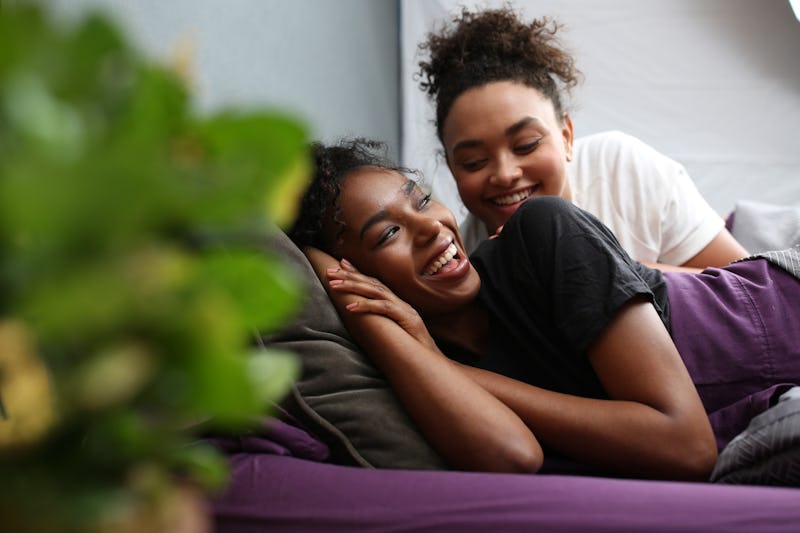 Ashley Batz/Bustle
If you and your partner have a few issues, quirks, or hangups that seem to make your lives difficult, you might assume things aren't going well, or that your relationship isn't healthy. But that isn't necessarily true. As long as your issues don't fall into the toxic or emotionally abusive category, it's possible to experience some problems behind closed doors, and still be a healthy couple.
Of course, if you two are arguing or experiencing a few bumps in the road, it's only natural to worry — especially since many people assume everyone else's relationships are 100 percent drama-free. The reality, though, is that "all couples have problems," Jonathan Bennett, relationship and dating expert at Double Trust Dating, tells Bustle. It's important not to compare yourselves to other couples, jump to conclusions, or assume the worst whenever problems arise.
As long as you and your partner handle them in a healthy way — by being willing to communicate, compromising, and so on — it's possible to maintain a healthy relationship through all sorts of ups and downs. Here are a few problems many couples experience behind closed doors, that can feel like deal breakers, but according to experts, don't actually have to spell disaster for your relationship.