If You're Avoiding Having These 9 Conversations With Your Partner, It May Be Time To Break Up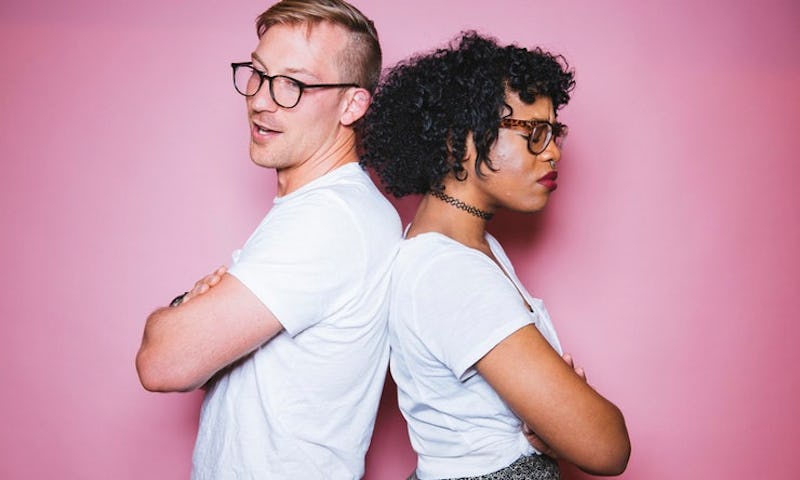 BDG Media, Inc.
It's never easy to break up with somebody, even if you know it has to be done. Whether you two have different life paths or someone committed a deal-breaker, such as cheating, the fact of the matter is, a breakup is inevitable. Perhaps you are on the fence about ending the relationship — after all, you and your partner still have *some* fun times, it's not all bad, so maybe some kind of relationship is better than nothing, you think. However, one key way to tell that you're in denial that it's time to break up is if you're avoiding asking your partner certain questions.
"Good communication is the secret of a successful relationship," James Preece, relationship expert, aka The Dating Guru, tells Bustle. "You should both feel you are able to say and ask anything, without fear of them getting annoyed. If this is an issue, then you'll never be able to grow as a couple." Sound familiar? I know that I can think of past relationships where this was the case — and, obviously, those relationships did not work out in the end.
If you are wondering what some of the avoidant questions are, below, some relationship experts weigh in. After all, the sooner you recognize that you're not facing the hard facts — i.e., it's time to say goodbye to this relationship — the sooner you can get on with your life and eventually find somebody that you *won't* have an issue communicating with.