Experts Say These 23 Things Won't Happen In A Strong Relationship
It might be time to make some changes.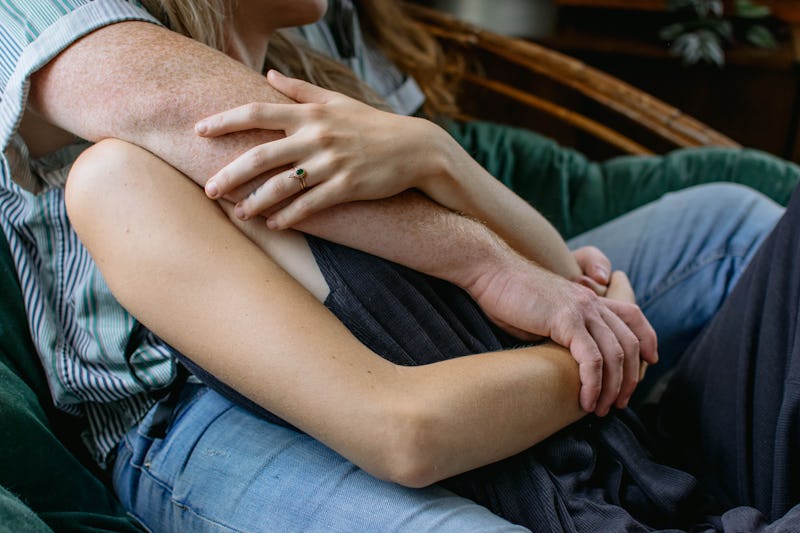 Shutterstock
It's not uncommon to experience uncomfortable moments in your relationship every so often. Even the best and healthiest of couples deal with relationship problems and moments of uncertainty. However, if those moments keep happening, you might start to question the strength of your relationship — and that's OK.
Ongoing feelings of unease in a relationship are worth looking into, according to experts. As Rori Sassoon, a relationship expert and author of The Art of the Date, tells Bustle, discomfort in a relationship is often a sign that something is missing between you and your partner, whether it's trust, good communication, or respect. It might also be a sign of another underlying problem entirely.
If you find yourself beginning to doubt the strength of your relationship, it's time to reflect and ask yourself some questions. "When someone starts to question elements of their relationship, it's a perfect time to do some exploration," certified psychotherapist Dr. Loree Johnson, Ph.D., LMFT, tells Bustle. "Each question can lead to doubt. If doubt surfaces, ask yourself what each answer means or reveals about you as a person in this relationship."
Apart from asking yourself questions to identify where this "off" feeling is coming from, Sassoon also recommends asking your partner to chat, and assuring them that it's OK to be entirely honest. See if they've been sensing it, too. From there, talk about ways to improve your relationship, like how you might be able to communicate more clearly — and see if that creates a stronger sense of connection over time.
There's no such thing as a perfect relationship, and ongoing problems certainly can't be fixed overnight. But if any of the habits listed below sound familiar, especially if they keep cropping up, it's time to check in, reevaluate where you stand as a couple, and make a few changes.
With all of this being said, it's also important to note that most of these issues can be worked on. In fact, doubting your relationship is a very common occurrence, as Dr. Johnson explains. "It's normal to have moments where individuals may question the strength of their relationship," she says. "Questioning allows for an honest conversation about your values as a couple, what elements of your relationship are receiving the necessary attention, and your areas for growth."
If you do want to work through these problems with someone, it's helpful to keep in mind why you want to do it, even in moments where things get tough. "The key to navigating these conversations is staying committed to the relationship when it's challenging to stay committed to your partner," Dr. Johnson says. "Feelings can ebb and flow like an ocean's tide, but remembering and nurturing your commitment to the relationship can help sustain you when your commitment to your partner is wavering. Healthy couples will usually find ways back to their foundation where they can resolve conflict and honor their commitment to their relationship."
Let problems like those listed above serve as a jumping-off point for a conversation. While not all issues can be resolved — and when that's the case, it is OK to walk away — you can work to build a stronger relationship by acknowledging what feels wrong, and then making a mutual effort to fix it.
Sources:
Rori Sassoon, relationship expert and author of The Art of the Date
Dr. Loree Johnson, Ph.D., LMFT, certified psychotherapist
Alonna Donovan Makinson, MA, LPCC-S, couples counselor
Lesli Doares, MS, LMFT, couples consultant and coach
Michael Ceely, LMFT, licensed psychotherapist
Jordan Madison, LGMFT with Friends in Transition Counseling Services, LLC
Caleb Backe, health and wellness expert at Maple Holistics
Sara Stanizai, LMFT, licensed marriage and family therapist and owner of Prospect Therapy
Dana C. Avey, MS, MA, BC-TMH, ADS, licensed marriage and family therapist
Daryl Johnson, psychologist and couples therapist
This article was originally published on