Season 3 of 'Insecure' Will Give You More Time For This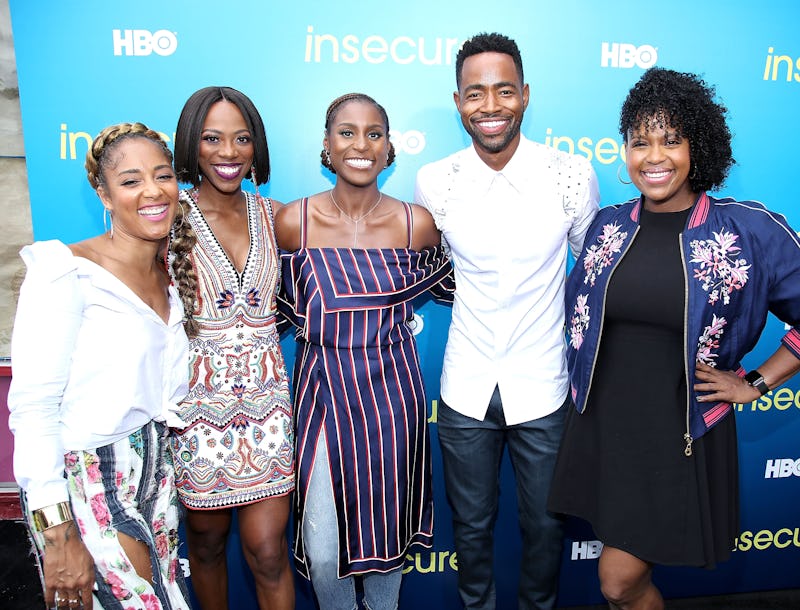 Randy Shropshire/Getty Images Entertainment/Getty Images
It looks like Insecure fans will have more time to choose their hives, because it's been announced that Insecure has been renewed for Season 3 just three episodes into its second season. Creator and star of the series, Issa Rae, made the official announcement on Twitter, and the show's Sunday viewers couldn't help but rejoice — whether they were apart of Team Issa, Lawrence, or Tasha.
The show following the life of a self-proclaimed awkward 20-something as she navigates love, career aspirations and friendship, has not only been uber-representative of the not-so-quintessential black woman experience, but it's also had a hand in sparking some pretty humorous debates about dating and relationships all over the Internet. The untimely breakup of lead characters Issa and Lawrence, paired with Issa's best friend Molly's adverse dating life makes for both comedy gold and the perfect how-not-to relationship guide.
But fans aren't the only ones completely obsessed with HBO late-night hit. Its stars, including Rae, go head-to-head with other Insecure enthusiasts on social media, defending the decisions of their characters each and every week. So, it was only right that the original Awkward Black Girl herself take to Twitter to share the exciting renewal news with everyone who's invested.
A third season to dig deeper into the lives of Lawrence, Issa, Molly and the rest of the crew is much needed, and well deserved. The Season 2 opener on July 23 garnered almost triple the amount of its Oct. 2016 Season 1 premiere viewers — with a total of 1.1 million, according to Nielson Ratings. To say that folks are lovers of the doting cast would be an understatement. People are devoted to the pseudo wellbeing and progress of Los Angeles characters, and that's a love affair that can't be denied.
What's next for everyone onscreen is totally up in the air right now, but one thing's for sure — thinking about all of the many twist and turns the Issa Rae brainchild could take now feels more of like a concrete task, instead of just another past time because of this announcement. There's so much more to unravel within this already intricate web, and with another season in the pipeline, Rae officially has more time to weave. And that's something to get hella excited about.