Are Beyoncé & The Twins OK?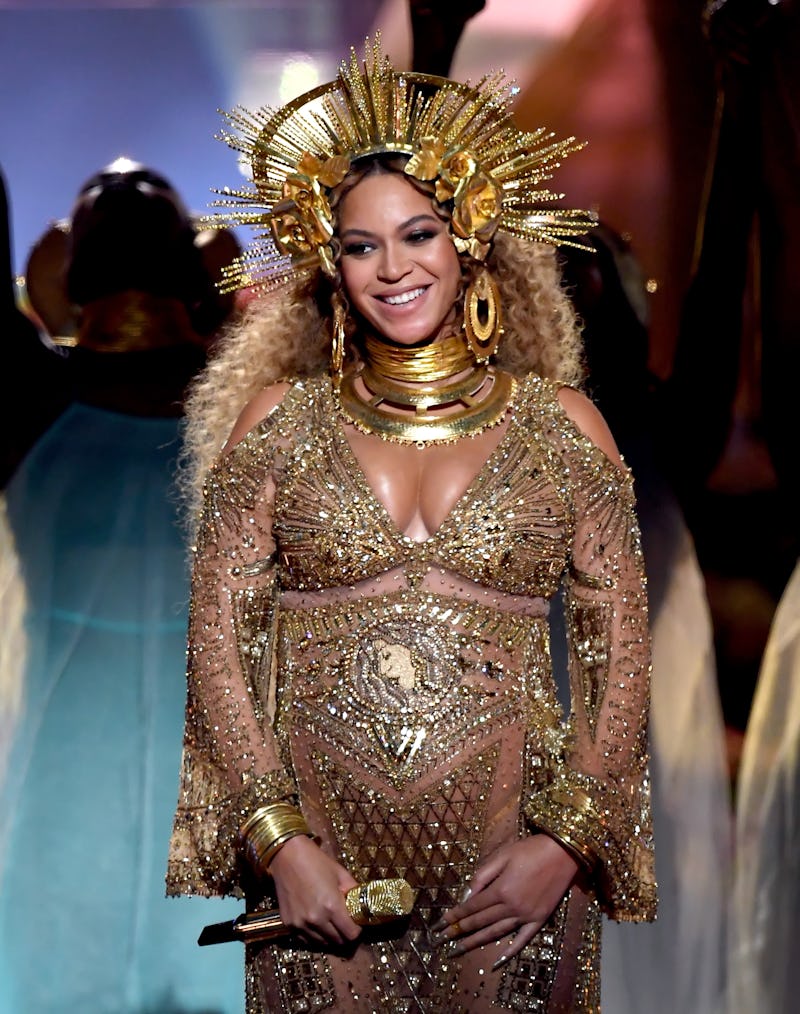 Kevin Winter/Getty Images Entertainment/Getty Images
Reports have been coming in that Beyoncé and Jay Z's twins may have arrived, and it's the dose of happy news the world needs right now. According to TMZ, Beyoncé and the twins may still be in the hospital after the star allegedly gave birth on Monday. If you're wondering if Queen Bey is OK, there's no need to panic.
TMZ reports that a source close to family alleges there is "a minor issue" and the doctors are not yet ready to release Beyoncé and the twins. However, the same source also notes everyone is expected to be fine, and didn't elaborate on what the issue could be. Bustle has reached out to Beyoncé's and Jay Z's reps for comment, but had not heard back at the time of publication.
Before you get too concerned, it should be noted that the singer's mother, Tina Knowles Lawson, attended a birthday party on Friday night, according to E! Online. Given the close relationship between Lawson and her daughter, I doubt she would have left her side if Bey or the twins were in any real danger. It seems far more likely that if the report is true, whatever is keeping the family in the hospital is precautionary at this point.
In general, twins and other multiples are born earlier than single babies. A Parents article on what to expect when giving birth to multiples notes twins are often born at 36 weeks (up to four weeks early). Brian Brost, M.D., associate professor of maternal/fetal medicine at the Mayo Clinic told Parents, "Only about 20 percent of twin babies go to intensive care." He also noted the average hospital stay for twins is nine to 25 days. Basically, if the twins were born on Monday, it wouldn't be out of the norm for them to still be in the hospital on Sunday.
As of right now, the TMZ report is unconfirmed, and as fans know, Beyoncé is excellent at preserving her privacy. She will reveal whether or not she's given birth and how the twins are doing in her own time, and that's as it should be. There's no harm in sending good vibes the family's way, but there's certainly no reason for the Beyhive to stress out. Whether the babies arrived on Monday, Saturday, or are still waiting to make their debut, they are being born into a family that seems to be filled with love and there's nothing more important than that.