All The Clues That This Taylor Swift Song Could Be About Tom Hiddleston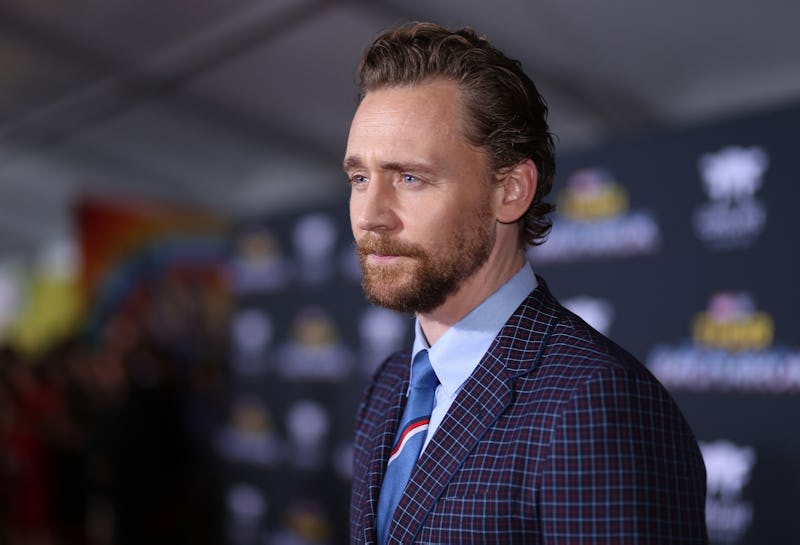 Rich Polk/Getty Images Entertainment/Getty Images
By now, writing about relationships has become Taylor Swift's calling card, and with Reputation officially unleashed, there are 15 fresh songs to mine for references to her love life. Fans have already speculated that early single "Gorgeous" could be about Tom Hiddleston, but what about the album's later tracks? Could "Dancing With Our Hands Tied" be about Hiddleston, too?
For those not well versed in the romantic dealings of Swift, she and Hiddleston dated briefly in the summer of 2016. They started their relationship with a kiss seen 'round the world, had a few months filled with globe-trotting and tank tops, and promptly called it quits in September after just four months together. Neither Swift or Hiddleston have publicly discussed why they broke up, but an undisclosed source told People the split was "amicable." When asked about it during a GQ interview in February, Hiddleston said only that "a relationship in the limelight takes work." Swift, meanwhile, has since reportedly begun dating British actor Joe Alwyn.
But while Hiddleswift may have been short-lived, their relationship was very publicized, which means there are plenty of hints to be found within the lyrics of "Dancing With Our Hands Tied" — a slow, swooning electro ballad that hits three-fourths of the way through Reputation. From the outset, the song seems to allude to Hiddleston, opening with the phrase:
"I, I loved you in secret
First sight, yeah, we love without reason"
This could be a reference to the fact that Swift met Hiddleston at the 2016 Met Gala while she was still dating Calvin Harris. If she'd started having feelings for Hiddleston then, she would have had to love him "in secret." The loving "without reason" line is also reminiscent of the whirlwind nature of their relationship. Swift was photographed with Hiddleston only two weeks after she and Harris announced their split, and though they were only together for the span of a summer, they both met each others' parents and reportedly shared "I love you's" before their one-month anniversary, according to Us Weekly.
Later, Swift sings:
"People started talking, putting us through our paces
I knew there was no one in the world who could take it
I had a bad feeling"
This seems to tie to the heavy speculation that surrounded the onetime couple. Because of how suddenly they appeared to get together, many people dismissed their relationship as "fake" or a publicity stunt (Hiddleston, notably, has remained firm that it was real). Swift reiterates these feelings later in the track: "I, I loved you in spite of / Deep fears that the world would divide us," she sings in the second verse.
Another clue comes courtesy of the chorus:
"Yeah, we were dancing
Dancing with our hands tied, hands tied
Yeah, we were dancing
And I had a bad feeling
But we were dancing"
This one is admittedly a harder sell, but Swift and Hiddleston famously danced together at The Met Ball in a video that later went viral. If she did want to write a song about Hiddleston, this would be a clever way to do it: It's a direct link that also feels quite metaphorical, link a hint hiding in plain sight.
But as with any fan theory, there is one small, minute detail that could rule out a Hiddleston connection. In the first verse, Swift glosses over a brief aside about being 25-years-old, and when she was with Hiddleston, she was 26. At 25, she was dating Harris, so it could be about him, but the lyrics don't really seem in line with their relationship. Plus, it could just as easily be something Swift put in to throw fans off.
It's unlikely Swift will ever confirm whether or not "Dancing With Our Hands Tied" is really about Hiddleston, but at least you can relish in the idea that the glory/summer-long eye-roll that was Hiddleswift just might be immortalized in song.