Venmo John Has High Hopes For His Love Life Post-'Bachelorette'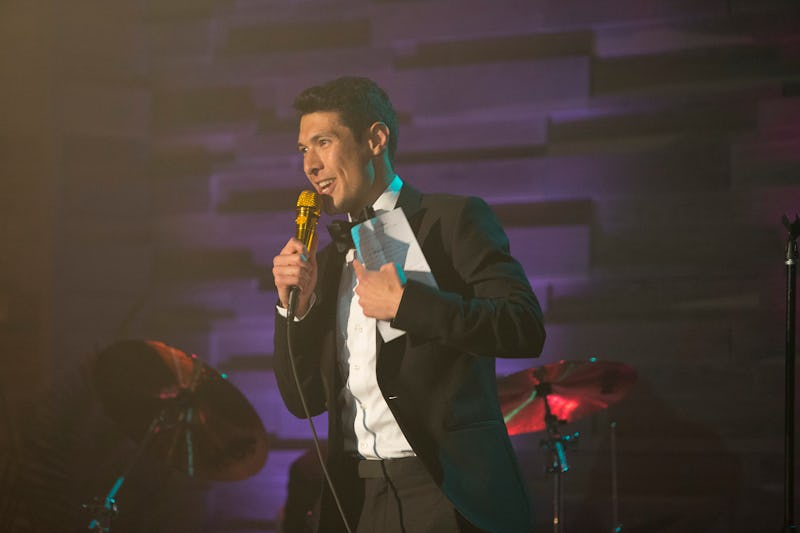 Paul Hebert/ABC
John may have been sent home from The Bachelorette weeks ago, but fans of the Venmo developer could still get a chance to see him find love. While John was left single after The Bachelorette, that doesn't mean he's kept himself off the dating circuit. So is John single after The Bachelorette? He's headed to Bachelor In Paradise later this summer, which could end in him finding the love that eluded him during his time on The Bachelorette.
While there was a spark of interest between John and Becca, it simply wasn't strong enough to keep him around for the final weeks of the season – especially in comparison to the season's finalists, Blake and Garrett. However, John is one of many men from Becca's season going to Paradise, and it's a much less stressful dating environment than The Bachelorette. While it's not certain that John will leave Paradise with a partner, the fact that he hasn't posted on any of his social media accounts about his relationship status post-Bachelorette seems to hint that he did may have met someone special during his time in Paradise.
We won't know who, if anyone, John ends up with until the show airs, but it looks likely that there will be someone in Paradise that will take a liking to John based on who is involved in the upcoming season.
John Could End Up With Annaliese
Annaliese may not have lasted long on Arie's season of The Bachelor, but she left enough of an impression to earn a spot on Bachelor In Paradise. Annaliese is more remembered for sharing an anecdote about a traumatic bumper car experience — but as long as John has no interest in spending a lot of time in amusement parks, there's a chance that these two could find romance.
John And Kendall Might Have A Spark
Another contestant from Arie's season that could find romance with John while in Paradise is the season's second runner-up, Kendall. The taxidermy-friendly creative director came close to romance with Arie (then again, so did Becca) but her adventurous nature could build a bridge between her and John.
Perhaps John And Astrid Will Hit It Off?
One of the few Bachelor veterans from Nick's season to make it to Paradise 2018, Astrid has been a resident of Bachelor Nation longer than most of the season's other participants. With so much time in the world of the franchise, perhaps she'll be able to quickly discern that John is a quality suitor?
John's participation on Bachelor In Paradise shows that he's certainly interested in finding love through the television franchise, but it's not a guarantee. With a resort full of eligible singles, John may end up getting lost in the dust and still be single after BiP, which might not be a bad thing for fans who think he should be the next Bachelor. John's romantic future may not be solidified just yet, but the fact that he's coming back to the world of The Bachelor suggests that he'll keep popping up until he gets a real shot at love.