Kandee Johnson & Too Faced Are Up To Something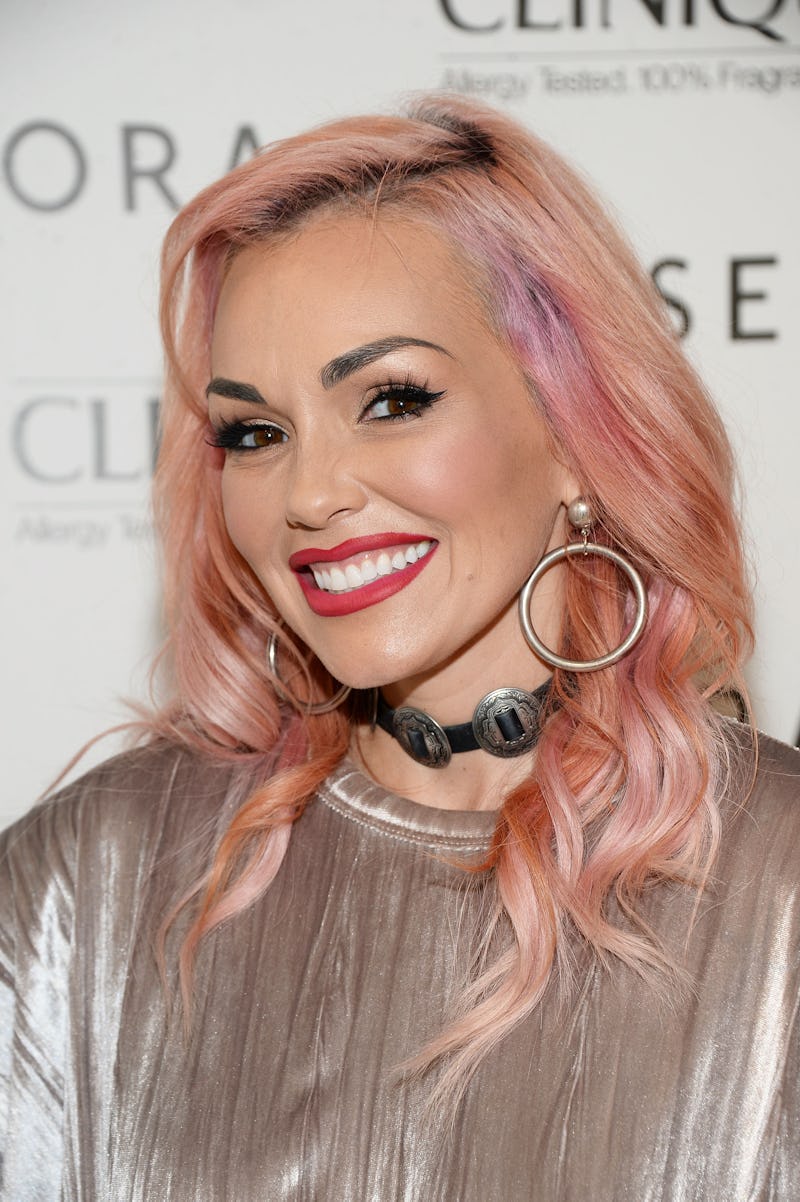 Matt Winkelmeyer/Getty Images Entertainment/Getty Images
It might only be the beginning of the year, but it's looking like a very good one for Too Faced. After rounding out the year with the Sweet Peach Collection, they're at it again with something just exciting. According to Co-Founder of Too Faced and master sneak-peek sharer Jerrod Blandino's Instagram post, Too Faced is working on something with Kandee Johnson. The details aren't here yet, so we don't know if it's products, a video, or something else, but the social media post is definitely exciting if you ask me.
In 2016, YouTubers had a major year. They collaborated on tons of new products with huge brands and some even created their own beauty lines. It looks like this year is going to be just as exciting. Blandino posted a behind-the-scenes photo of Johnson on set with Too Faced. Not much is shown besides her gorgeous pink hair and a sparkly shirt, but the two are definitely up to something. Bustle has reached out to Too Faced for comment on what the brand and YouTuber are up to.
Unlike other sneak peeks from the CEO, this one didn't have many telling hashtags to go with it. The caption did say "I Want Kandee!" which could mean they are working on anything from a sweet-smelling line of makeup to a campaign for the brand.
Fingers crossed that more details come out soon, because this is pretty darn exciting. This isn't the first time that the two have worked together. Johnson was featured in their Better Than Sex Waterproof campaign in Summer 2016. That means it's very possible that she could be working on another campaign.
It's no secret that Johnson loves the brand, so anything is possible. Blandino never posts anything by accident though. He's a master at Insta-sneak peeks. We could be seeing a lot more of the YouTuber in the future, which definitely wouldn't be a bad thing, in my opinion. Especially if it involves that bright pink lip and smokey eye that she's wearing in the sneak peek.
No matter what's going on, you can already guarantee that it's going to be great. I don't know about you, but I'm dying to see what's next for these two!