We Need A Katy Perry Tour In 2017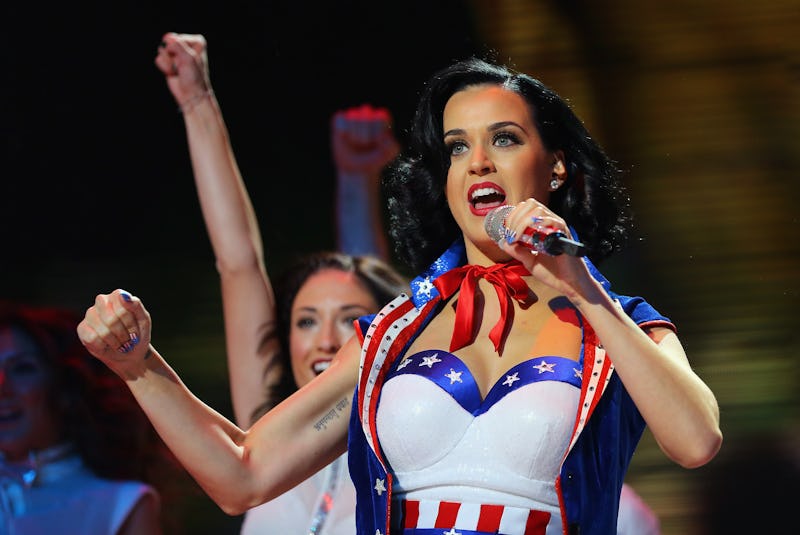 Joe Raedle/Getty Images News/Getty Images
It's hard to believe that Katy Perry's last album Prism came out way, way back in Oct. 2013, but finally she's back in the public eye — musically speaking, anyway. So, is Katy Perry going on tour in 2017? The singer embarked on the Prismatic World Tour throughout 2014 and 2015, but fans have been waiting a long time for her next album to materialize. The release of "Rise", the anthem of the Rio Olympics in 2016, only reminded avid listeners (crazed fans) like me just how much they needed to hear new Perry songs. As if she heard our prayers, the singer dropped "Chained To The Rhythm" via a disco ball scavenger hunt and will top it off with a show-stopping performance at the Grammys.
Click Here For Katy Perry Tickets
The "Roar" singer's made it clear that she won't rush out music for the sake of it, instead taking the recording process slow. In Aug. 2016, Perry told 97.1AMP Radio, "I think when music is good, nobody remembers the time it took to make it." Her attitude is great, particularly since the singer is responsible for so many unforgettable hit songs.
Perry also said,
I am doing a lot of experimenting and taking chances. I'm definitely taking some chances this record. I'm working with different producers that maybe people wouldn't imagine me to work with, or different co-writers.
Clearly, KatyCats have a lot to look forward to regarding Perry's next album. But just an album isn't enough.
Click Here For Katy Perry Tickets
Back in May 2016, Showbiz 411 reported that Perry would be going on tour in 2017, having spoken to the singer at Cannes Film Festival. She seemed to confirm this news on Twitter when responding to a mean tweet. In response to someone tweeting that the "Birthday" singer's career was over, Perry wrote, "see you at my show 2K17". While her response is far from an announcement, it's the perfect comeback to silence a troll, and suggests that she is planning another world tour, as soon as her new music comes out.
The Prismatic World Tour, which consisted of 149 shows, had a total attendance of 1,984,503, which is completely impressive. In fact, Perry's successful tours are a huge part of the reason she was named the highest paid woman in music in 2015, beating superstars like Taylor Swift and Rihanna.
It's highly likely that, as soon as Perry's new album is released, we'll be getting a very exciting announcement about the singer's next tour, and I can't wait.