Don't Expect The X-Men Movies To End With 'Logan'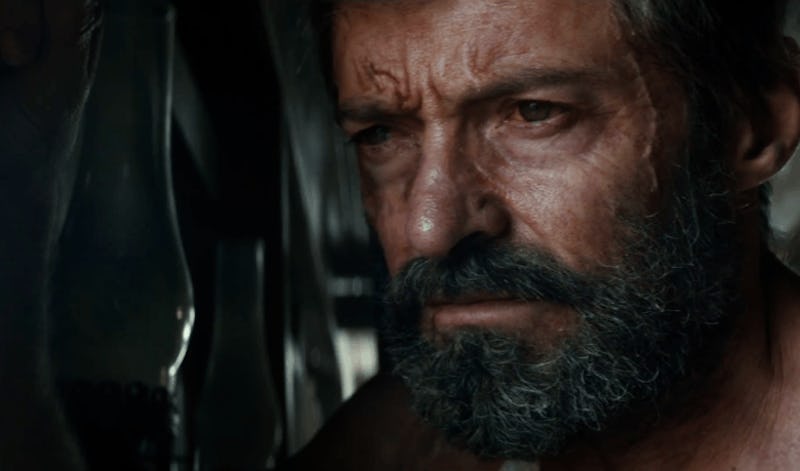 20th Century Fox
The new movie Logan marks the end of an era in the X-Men movie universe. Since the first film in the series, 2000's X-Men, Hugh Jackman has appeared as Wolverine nine times, showing up in every film in the series except for last year's Deadpool — where he was still referenced numerous times. It's hard to imagine the X-Men movies moving forward without Jackman, so the question is, will they? Is Logan the last X-Men movie?
Although his departure will definitely leave its mark on the franchise, the X-Men series is not coming to a close anytime soon; which is unfortunate for fans of the Marvel Cinematic Universe who are hoping that the X-Men will cross paths on screen with the Avengers one day. Not only are the X-Men movies not coming to an end, they're not even planning a reboot, and are moving ahead with a sequel to last year's X-Men: Apocalypse. And that's not the only X-Men movie in development. Fox has a bunch of X-films in the pipeline, possibly making the next few years even more filled with X-Men movies than at the height of Wolverine's popularity. So take a look below at all of the post-Jackman X-Men movies currently in the works.
X-Men: Supernova
The Apocalypse sequel is set to start filming this spring, and will likely follow the Dark Phoenix storyline, with Sophie Turner's Jean Grey taking center stage.
Deadpool 2
Ryan Reynolds' surprise hit franchise is now the surest thing Fox has in its arsenal, and it's also expected to start filming this year.
The New Mutants
The third X-Men film rumored to start filming this year with an eye on release next year is also the biggest question mark. A passion project from The Fault in Our Stars director Josh Boone, it will follow an entirely new team of mutants, naturally, and is based on the '80s comic of the same name.
Gambit
The ragin' cajun's solo film, starring Channing Tatum, has had a hard time trying to get made (it was originally scheduled to hit theaters last October) and can't seem to keep a director, so it's unknown if it'll ever come out.
Deadpool 3
According to The Hollywood Reporter, the third installment in the blockbuster series will tie into the X-Force.
X-Force
Another one that's been in development for what seems like forever, X-Force now probably won't see the light of day until after Deadpool 3.
Even though Hugh Jackman is leaving the X-Men, the franchise shows no sign of slowing down. And with new stars like Ryan Reynolds, Sophie Turner, and (maybe) Channing Tatum, it seems like the X-Men will be in good hands for years to come.